Live Swing Trader Chatroom
---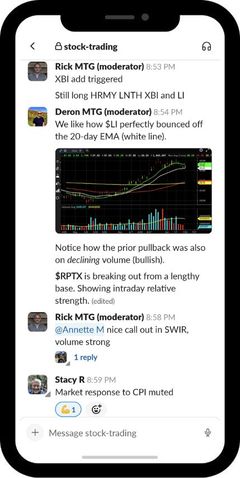 Engage as much or as little as you feel comfortable, monitor the day, or even check in after-hours to stay up to date.

With custom Trade Alerts and mobile notifications, you won't miss the important stuff!
Exact entry, stop, and target prices
---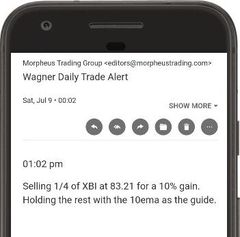 Receive a Trade Alert, place your trade, and set auto exit strategies.

Don't let your busy life stand in the way of success!
Morpheus Stock
Portfolio
---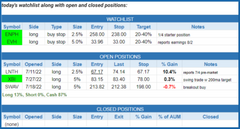 Professionally managed market portfolio with risk-reward guidelines presented for you to easily follow daily.
BONUS!
Relative Strength Watchlist
---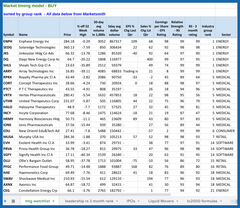 As a special BONUS, your Wagner Daily PRO service is highlighted by pre-screened weekly watchlists.