Profit in bull markets &
Stay safe in bear markets
Learn to Swing Trade Stocks & Crypto
Join the ranks of over 70,000 winning traders who have been kicking butt and taking names with our simple swing trading strategy—since 2002.

With our explosive swing trade alerts, you'll receive exact entries and exits for the hottest stocks and crypto, so you can maximize your profits while properly managng risk.

You also get access to the proven swing trading system of Deron Wagner, best-selling author and pro trader. With his expert guidance, you'll be well on your way to becoming a master of the stock market—regardless of your experience level.

Don't miss this opportunity to join the winning Morpheus family and start making smarter trades. Choose a service below to get started now and take your trading to the next level with MTG.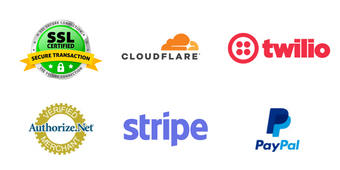 Next
Next
WHAT OUR MEMBERS Are Saying:
MTG is the only active trading group I pay for. It's been a very good system for me. Thank you for the great content and education.

- Kyle V.
In trading, you have to go your own way...never be a follower! I tried many subscriptions (before now) and I have to say Morpheus is the most reliable, stable, efficient, and most fun to follow. Keep that good stuff going. Thanks Morpheus team!

- Edmund S.
I am very much enjoying using the Swing Trader Chatroom. The input and feedback from the Morpheus team is invaluable.
Having others to interact with who are all wanting to improve their trading skills is very motivating.

- Catherine O.
Hey, I just want to say thanks again. The 'members only' Live Q&A Webinars continue to be awesome. I learn several new things each time; you are really a good teacher. The explanations you've offered about the general market, the volatility, the buy/sell signals - they are really helping me understand things. Honestly, the webinars are so full of little gems and the nitty gritty details of trading, I feel like I hit paydirt. It just kills me if I have to miss a webinar. I schedule my life around them! Your service is fantastic. Don't believe anyone who tells you different! Thanks again for all your help.

- Mary G.
I'm a long-time trader and have found you folks are the best out there. Consistent low-risk trades, education, and teaching through nightly newsletters, videos, and webinars. Best of all is no hype; just plain speak from a group that knows how to read the market.

- Jim B.
WHY MORPHEUS TRADING GROUP?
Founded way back in 2002—reputable & trustworthy
Founded by best-selling author Deron Wagner
Full end-of-day trading system—no day trading
Learn to trade from home—perfect side hustle!
Based on CAN SLIM®, with a custom twist
Live trader chat and classroom—learn at your convenience
Personal support to help you succeed