Morpheus Swing Trade Setups
Best chart patterns for swing trading stocks
In The Wagner Daily stock trading report, members receive swing trade alerts for only the best swing trade setups.
We specifically focus on rule-based swing trade setups that provide a highly positive risk-reward ratio for entry.
When listing the exact buy trigger and stop price for swing trade setups in our report, we ensure the projected profit target is at least 2 to 3 times greater than the stop.
We also list the position weighting within the Morpheus portfolio, which enables members to maintain consistent capital risk per trade.
Continue below for chart examples of the typical types of swing trade setups we target.
Best Stocks To Buy For Swing Trading
Base Breakout Setup
Stock breaks out above resistance from a valid basing pattern (such as a cup with handle).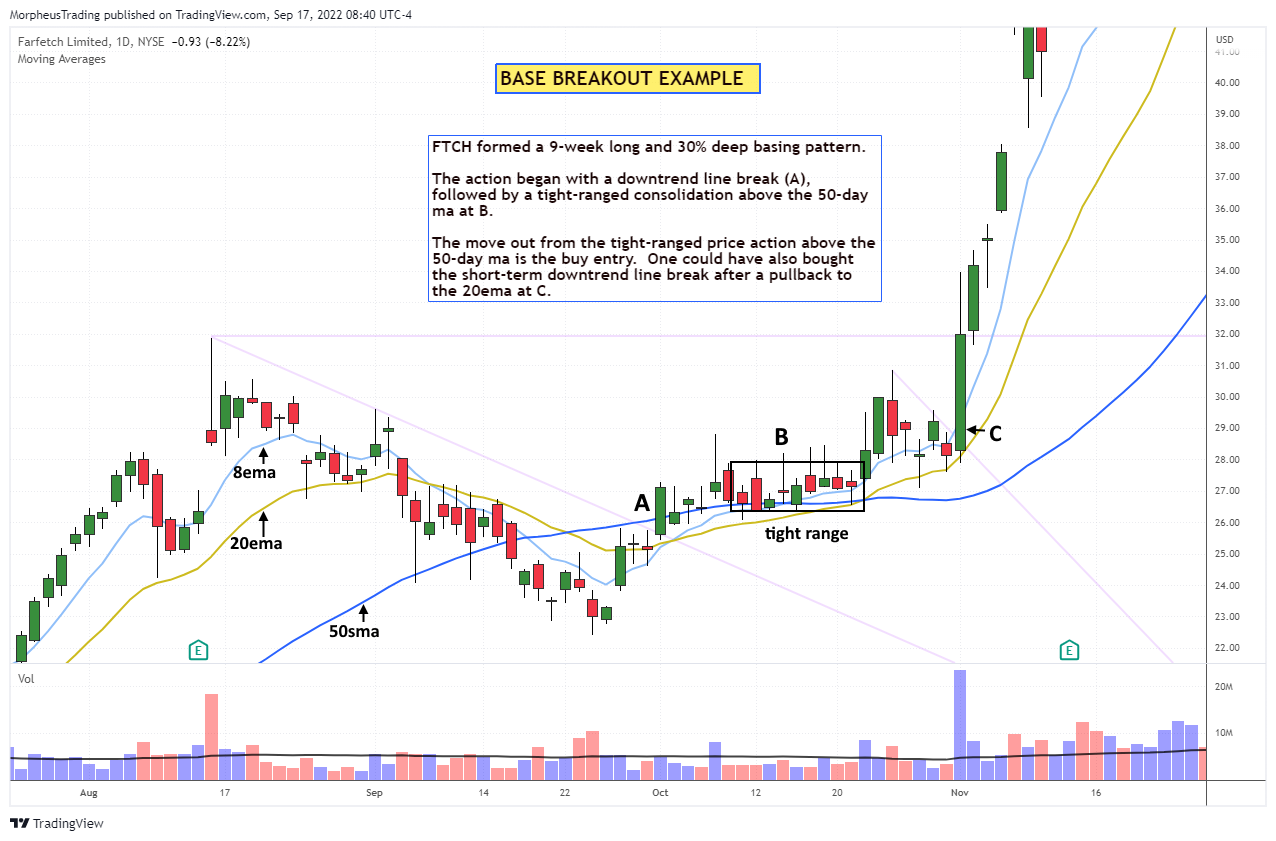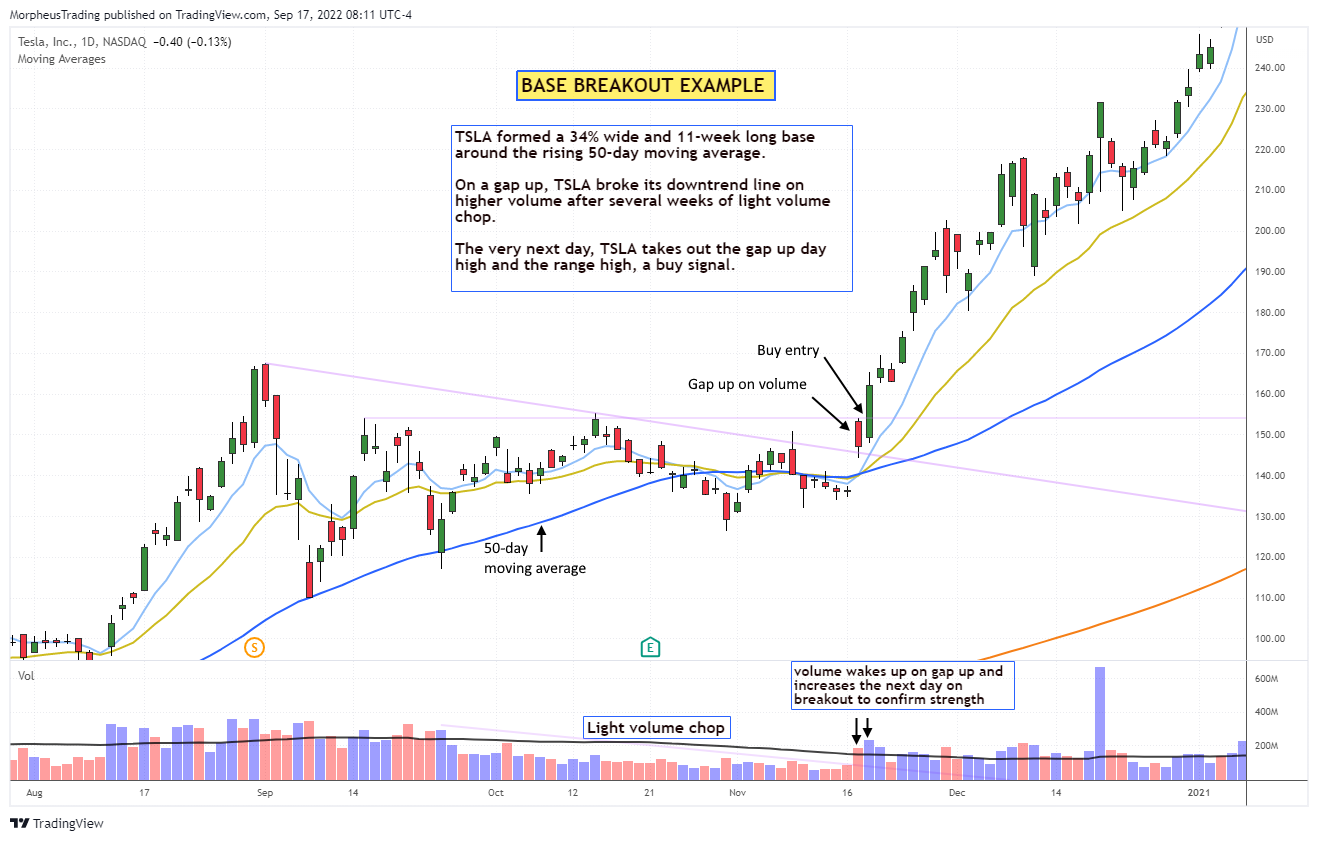 Pullback Setup
Stock pulls back to support after a strong breakout from a valid base (typically the first pullback to the 10, 20, or 50-day moving average).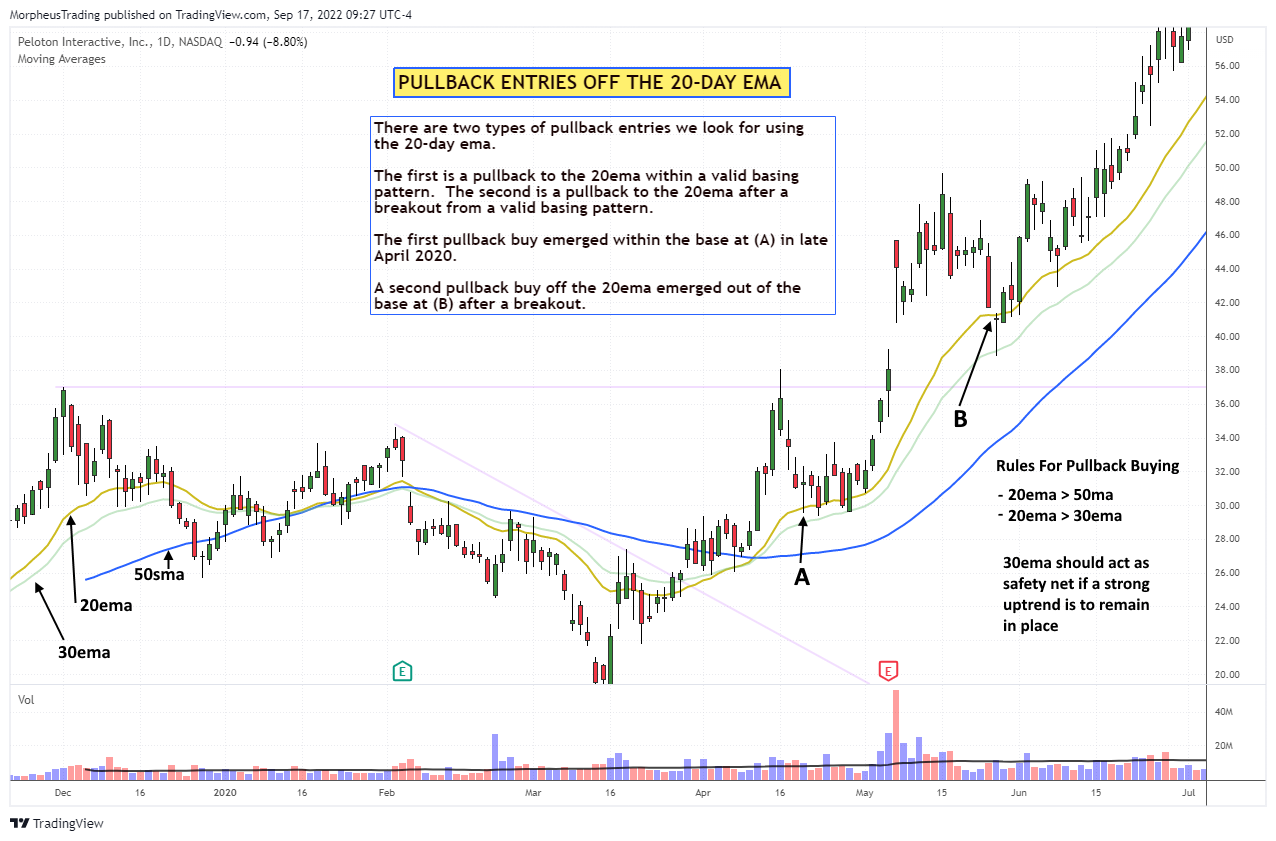 Breakaway Gap Setup
Stock opens at a new 52-week high, gapping up above the highs of a valid basing pattern on big volume (generally news-driven).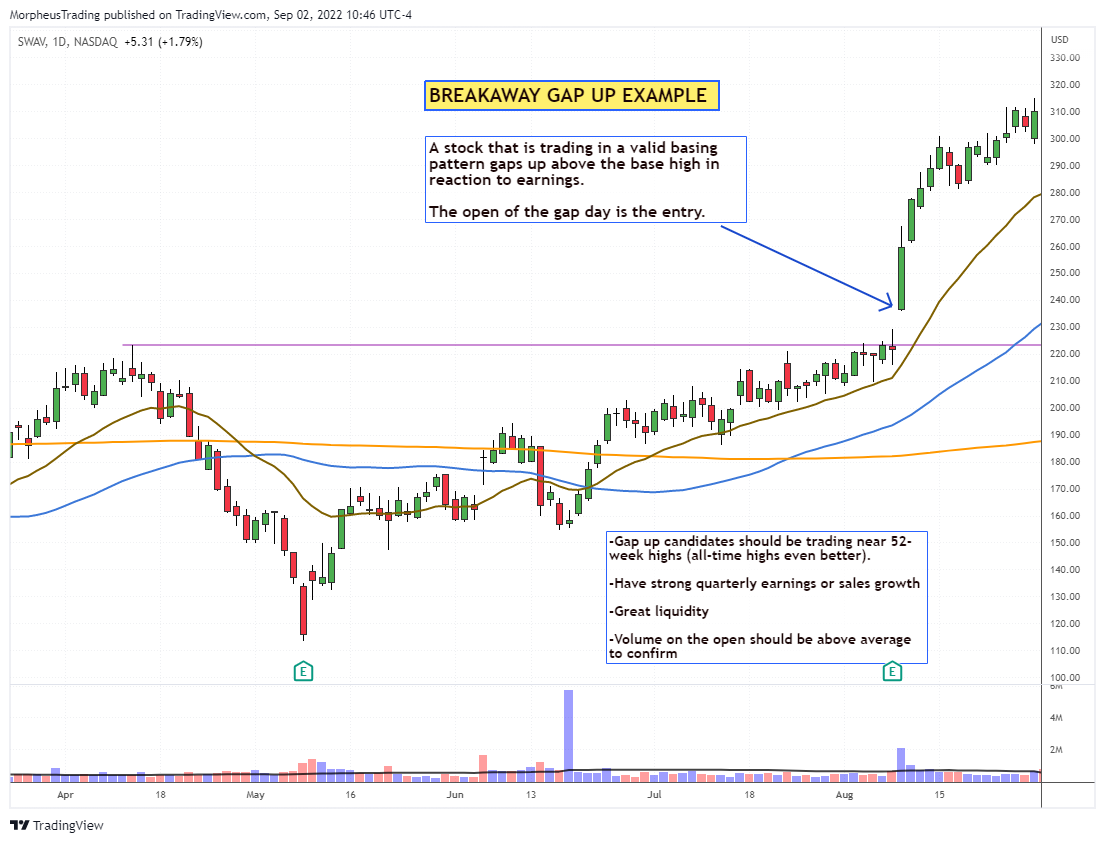 Press HERE to learn more about The Wagner Daily, our flagship swing trading report since 2002.
In trading you have to go your own way...never be a follower! I tried many subscriptions: from the very exclusive, premium Minervini platform to Gil Morales and Kevin Marder...and I have to say: Morpheus is the most reliable, stable, efficient, and most fun to follow. Keep that good stuff going...thanks Morpheus team!

- Edmund S. (Morpheus member)