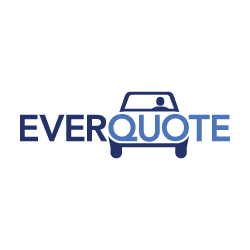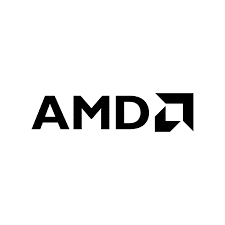 Most stocks on our watchlist have already broken out and are extended beyond the initial buy point, but there are still a few strong chart patterns out there. Here are two hot swing trade setups on our radar now.
After six straight days of gains, the NASDAQ pulled back sharply with a late-day sell-off yesterday (May 12).
Given the momentum of the sell-off, stocks may now be heading into correction mode.
However, IF stocks do not follow-through lower in the near-term, don't miss these two hot potential breakout trades for potential buy entry in the coming days.
$EVER – EverQuote
On May 5, online insurance marketplace EverQuote ($EVER) reacted to a positive earnings report with a massive, one-day gain of +21%.
Volume swelled to more than three times (300%) its average daily level, as mutual funds, hedge funds, and other institutions accumulated shares of $EVER.
EverQuote has been chopping around in a tight range since then, allowing the rising 10-day moving average to catch up and provide support below.
Daily trading volume has dried up over the past week, which is a bullish sign during post-breakout price consolidations: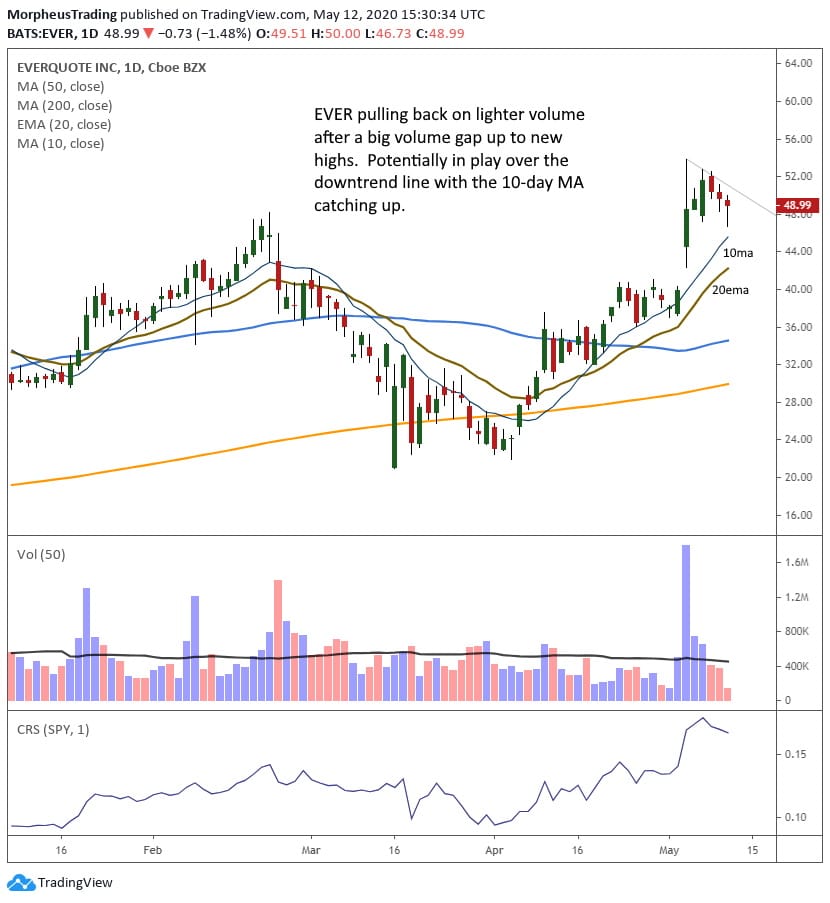 As with similar breakout trades, look for buying interest to come into the stock if/when it rallies above the short-term downtrend line.
$AMD – Advanced Micro Devices
Semiconductor company Advanced Micro Devices ($AMD) led the stock market higher in early April, but sold off after a negative earnings reaction.
Despite initial post-earnings weakness, $AMD found support and reversed just shy of its 50-day moving average.
On May 11, $AMD followed a week of tight-ranged price action by pushing back above both its 10 and 20-day moving averages as well. Increasing volume that day hinted at institutional accumulation and helped confirm the bullish move: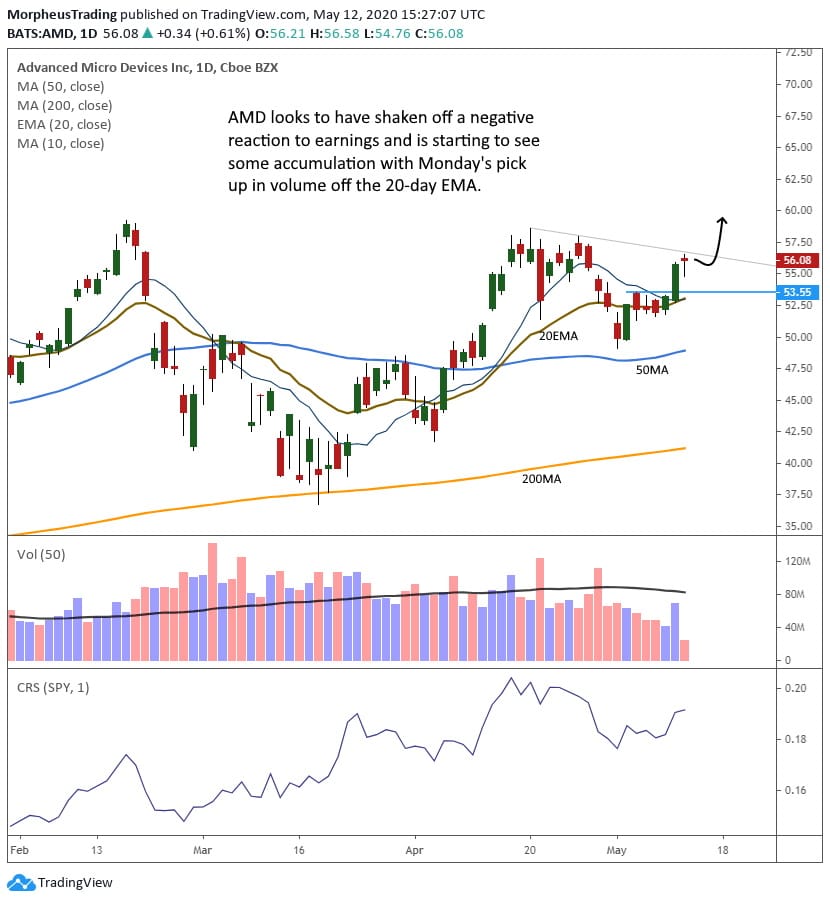 Note that we are already long $AMD in our Wagner Daily model portfolio, with buy entries alerted to subscribers at $53 and $54.80.
Nevertheless, we are currently planning to add to the winning position on a move above resistance of the short-term downtrend line (annotated on chart) OR above the high of the "handle" of this cup with handle pattern.
As always, don't jump the gun! Be sure to wait for a proper buy trigger before buying either of these swing trade setups.
Most importantly, remember to trade what you see, not what you think!