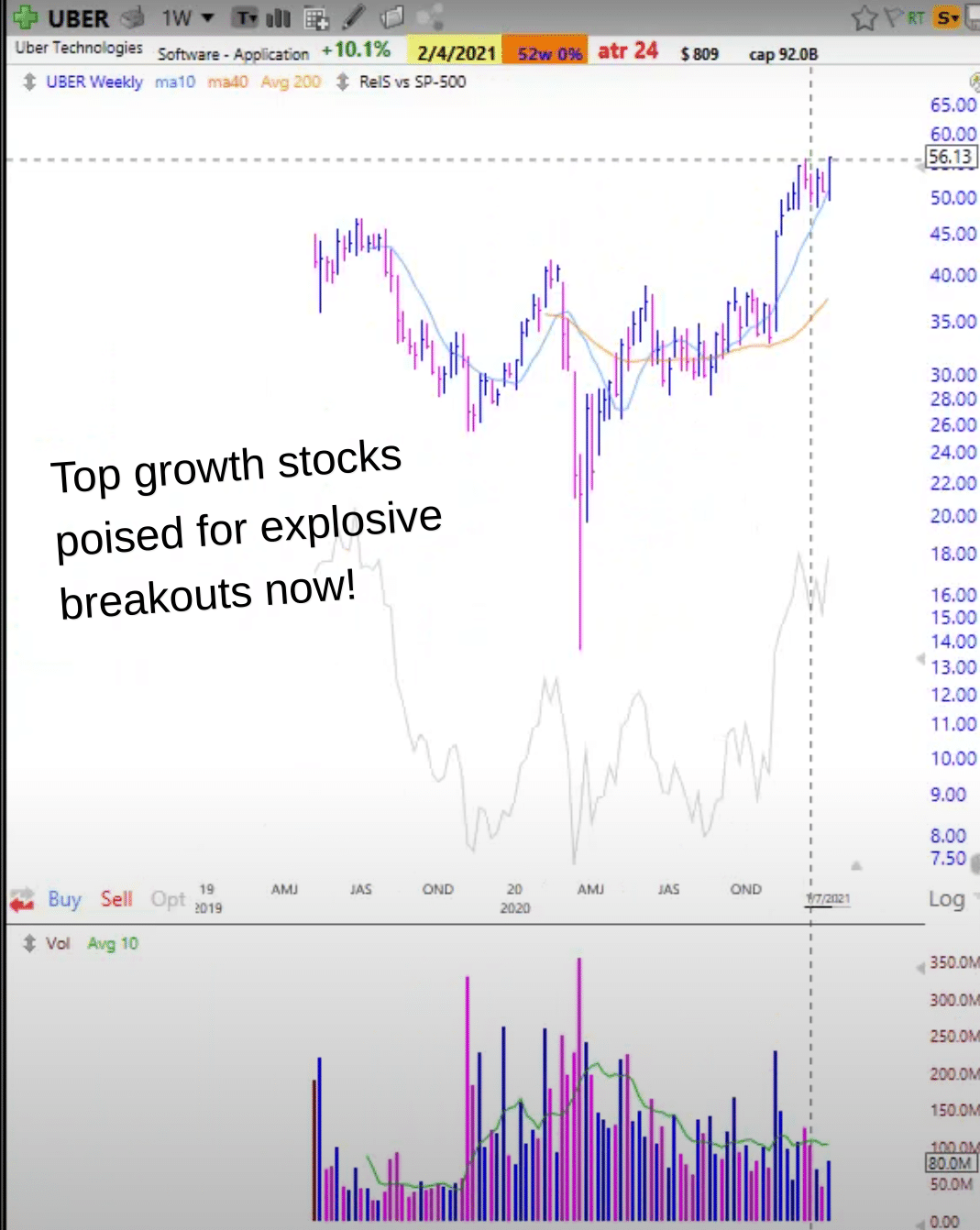 Happy New Year!
We kick off our first post of 2021 with a new stock pick video highlighting seven top growth stocks setting up for potential buy entry now.
In this video, we show you how the NASDAQ 100 briefly dipped below key support of its 20-day moving average on Wednesday, then immediately snapped back with a powerful move higher the next day.
After briefly reviewing current open positions in The Wagner Daily model portfolio ($NIO, $UBER, $SNAP), we then walk through charts of seven prime stocks poised for explosive breakouts in the coming days:
$CDE – Coeur Mining
$KC – Kingsoft Cloud
$U – Unity Software
$AMZN – Amazon
$AAPL – Apple
$NNOX – Nano-X Imaging
$YALA – Yalla Group
Remember to add the hot stocks in this video to your watchlist and profit from the next explosive winner!
While playing the video, press the icon on bottom right of the player window to view in full-screen:
Skip directly to any part of video by clicking the links below:
01:00 – NASDAQ 100 index dips below support of its 20-day moving average, then zooms back above it the next day. $FFTY (IBD 50 ETF) shows leading growth stocks still driving the market higher.
02:44 – Review of open positions in model portfolio: $NIO, $UBER, $SNAP
05:01 – Seven top bullish stocks ready to breakout in the coming days: $CDE, $KC, $U, $AMZN, $AAPL, $NNOX, and $YALA.
To learn more about how to trade massive breakaway gaps like $SNAP, check out How to Score Huge Gains from Powerful Earnings Gap Ups.
Don't miss the next explosive mover! Sign up now to be instantly alerted to our exact entries, stops, and target prices of the new swing trade setups in this video–and a lot more!