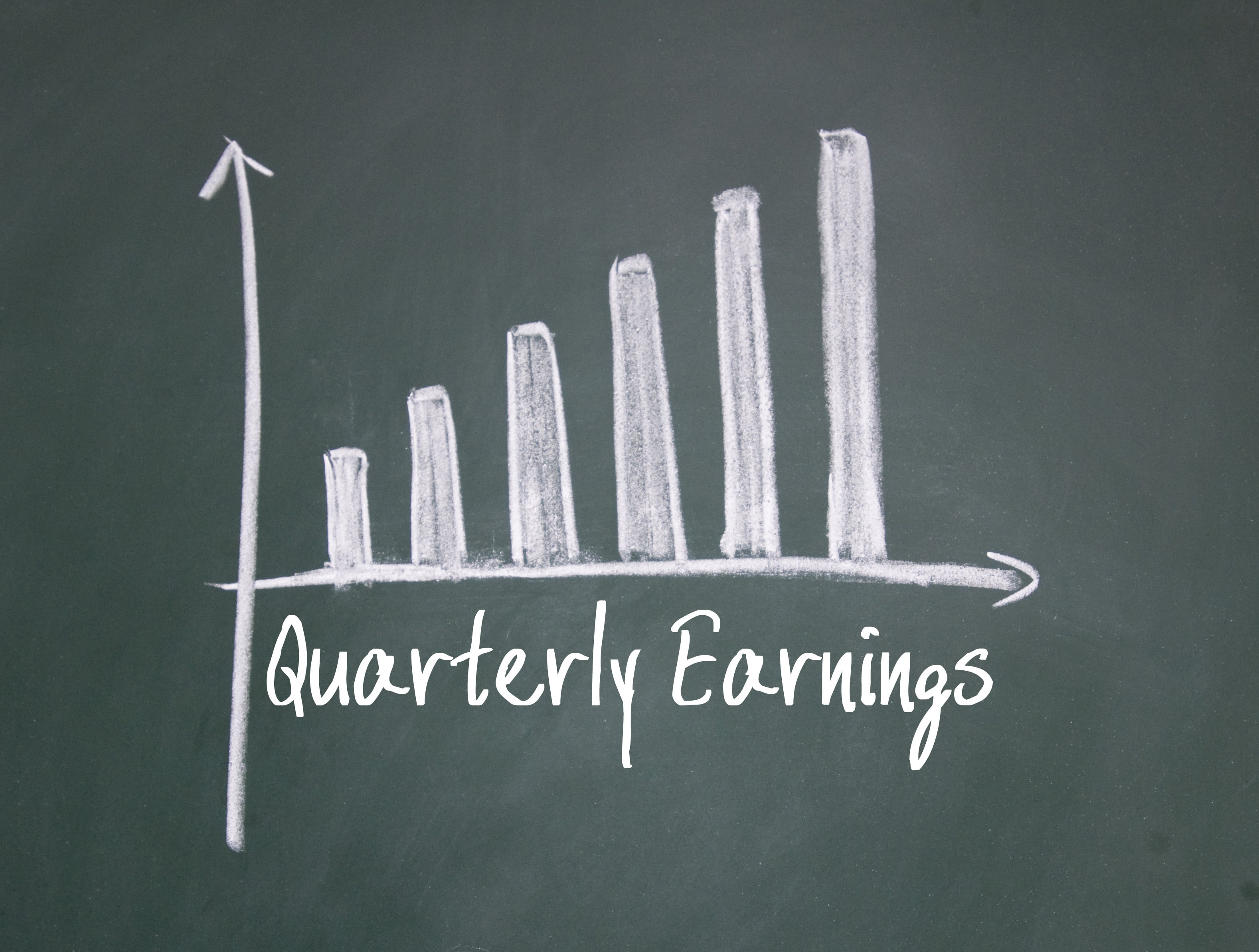 Many traders avoid buying stocks that have gapped sharply higher, but buying gaps can lead to massive gains–if you select stocks with the right criteria. Here's our step-by-step guide for buying explosive earnings gaps for huge gains.
Buying a large gap up is scary for many traders, as the stock often appears to be too extended on the daily chart.
However, we have learned through the years that it's a major buy signal when a stock gaps higher in reaction to an earnings report with the price and volume action extremely strong.
In our nightly swing trading report The Wagner Daily, we love to trade monster gap ups in reaction to earnings.
Some of these stocks are up as much as 15-30% above the prior day's close before we even begin to buy–yet these stocks often go on to be our biggest winners.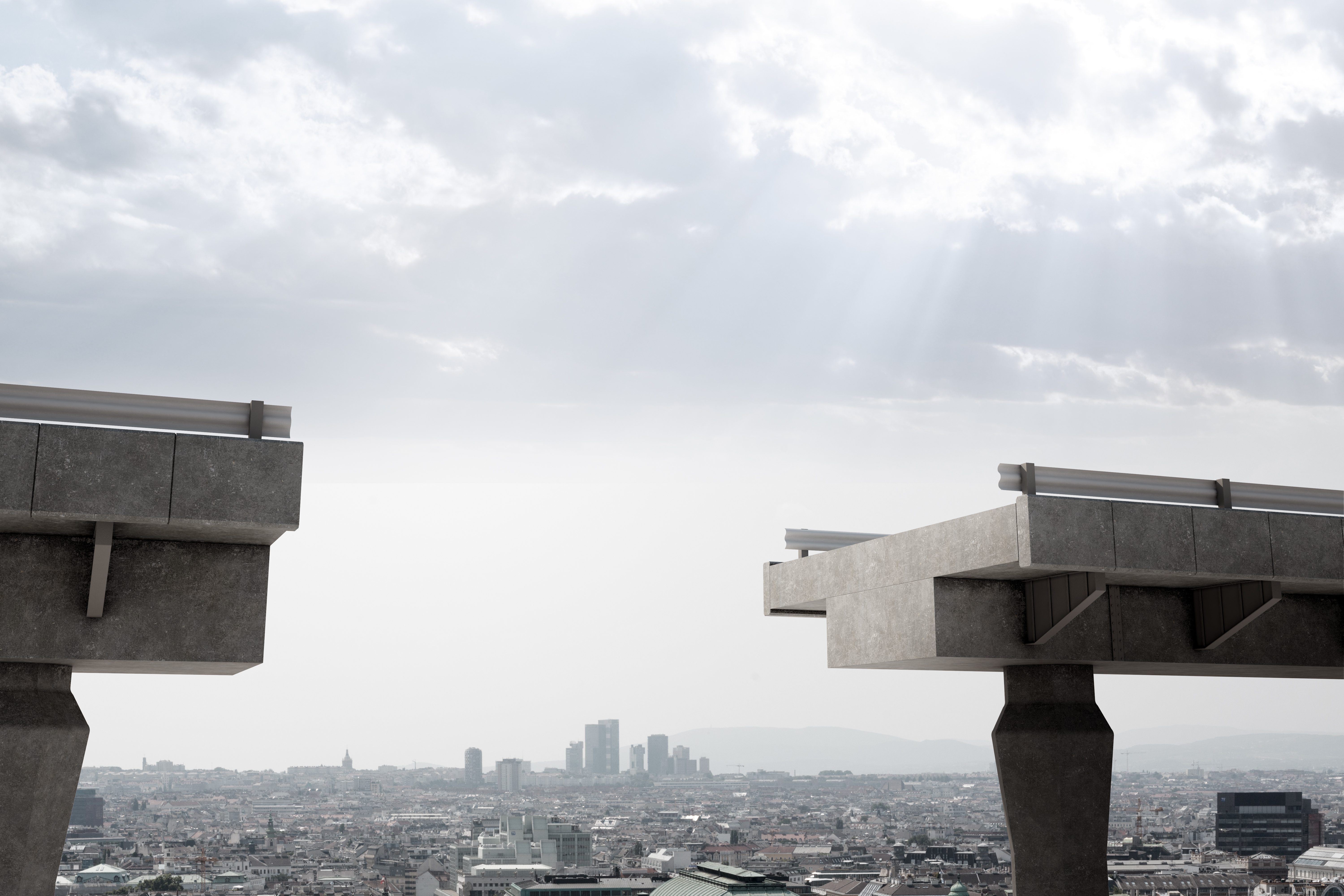 Not all gaps are buyable
We only buy gap ups in stocks that have strong quarterly earnings or sales growth (+20% or more) and are extremely liquid.
The gap should also occur while the stock is in a solid base, or has at least just broken out from a base one to two weeks prior.
This is important to note, as we are not looking to buy a gap up in the middle of a strong, existing uptrend.
If you are able to trade the market open, then buying the gap up on a move above the opening 1-minute or 5-minute high is the best entry.
However, since the Morpheus trading system is designed to be the perfect side hustle for part-time traders who cannot watch the market all day, continue reading to learn about reliable, alternative entry points other than buying on the gap up day.
Trading the Snapchat earnings gap [$SNAP]
Popular social media stock Snapchat [$SNAP] gapped higher after reporting earnings on October 21, closing with a +28% gain on 10x average volume that day.
The gap had everything we look for: a large percentage gain, monster volume, and a gap up to new highs.
$SNAP also has impressive earnings growth, with high liquidity.
Referencing the daily chart below, let's walk through a few different buy entry points that were available: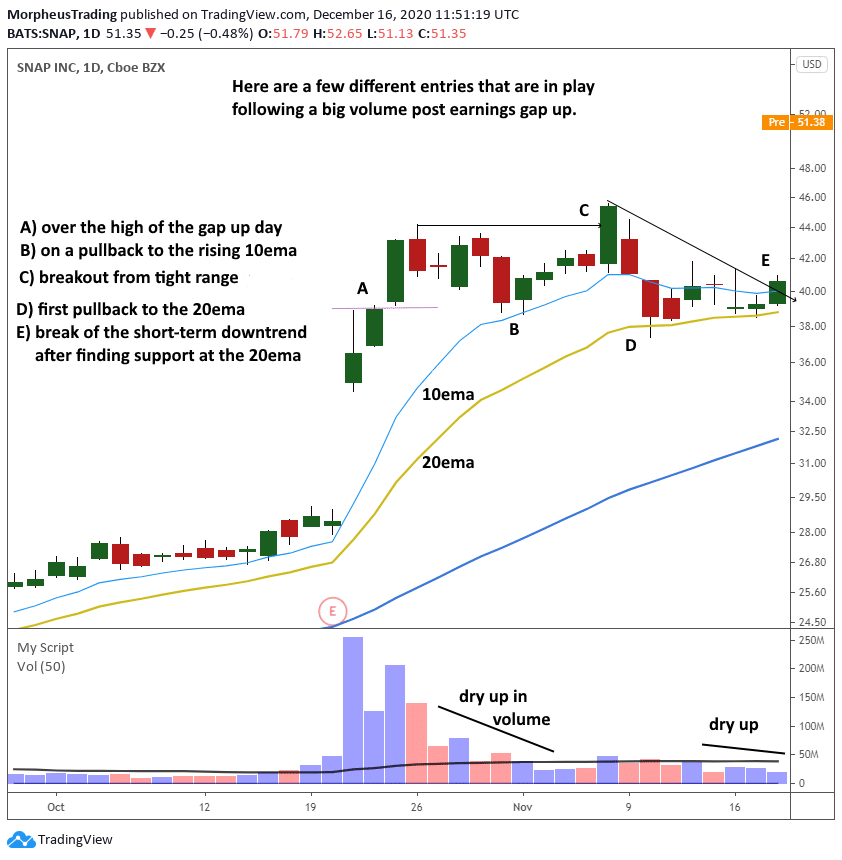 Ideal buy entry points for the $SNAP gap

Entry A – Buying above the high of the gap-up day is a solid entry. Sometimes, this entry requires a wide stop down to the low of the gap up day, but this entry works especially well when the stock explodes higher right away. This entry worked with $SNAP, but required some patience to hold.
Entry B – After a massive earnings gap, the first pullback to touch the 10-day moving average (teal line) can be bought, especially when that touch occurs above the close of the gap up day (which is generally a strong area of support in a high-quality gap).
Entry C – The first breakout above the high of a short consolidation can also be bought. This entry did not lead to an immediate follow-through in price, but definitely could have.
Entry D – Similar to "Entry B," the first pullback to the 20-day exponential moving average is in play following a gap. The 20-day EMA should be above the low of the initial gap up day (as it was in $SNAP).
Entry E – We purchased $SNAP in the Wagner Daily model portfolio using this entry, which was a move above the short-term downtrend line after a week or so of tight-ranged trading above the 20-day EMA. We were lucky to enter $SNAP with this entry because the breakout at "Entry C" could have led to an explosive move higher that never looked back.
Since buying $SNAP in our model portfolio on November 18, the stock is currently showing a +24% gain: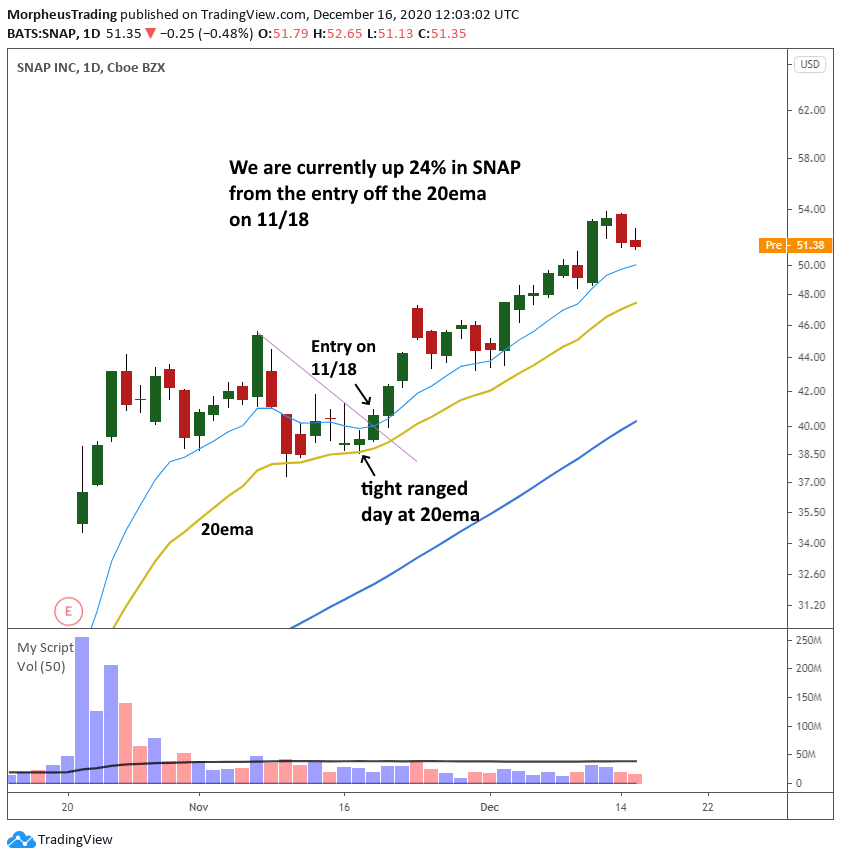 With Snapchat holding above both the 10 and 20-day moving averages, the stock is still acting well.
As always, we plan to maximize profits by holding $SNAP in our swing trading report as long as the price and volume action remains bullish.
Conclusion
It can be a bit "scary" to buy a huge, post-earnings gap up–especially if you're a newer trader.
However, with enough experience, you will surely find that these gap up entries often go on to become your biggest winners.
That's why earnings season is now our favorite time of the year (kind of like having Christmas/Hanukkah four times per year).
Nevertheless, remember to be selective and insist on these three things:
Strong earnings and/or sales growth
Heavy volume (at least 3x greater than average)
Explosive percentage move higher on the gap up day
If you are still not a believer in buying gap ups, start with a really small position (such as 25% of your normal position size) until you gain experience with this excellent swing trade setup.
Finally, please note the entry points discussed here are just a guide–not all gap ups will trade the same way.