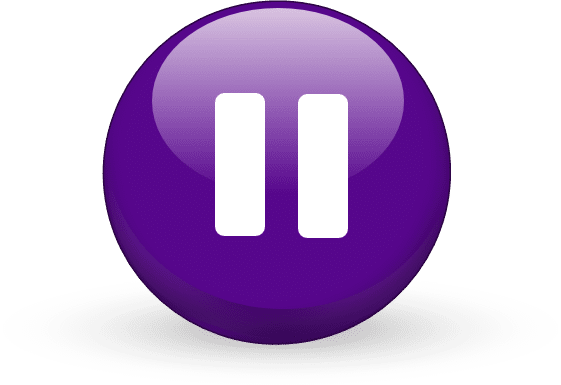 The April stock market rally was impressive, but can it carry into May? The performance of leading stocks next week is key.
The past several months in the stock market were a wild ride, as stocks got slaughtered throughout late February and early March, then reversed sharply higher in a "V-shaped" recovery that began in late March.
Fortunately, our rule-based market timing system kept subscribers completely in cash and on the sidelines during the March melee.
Then, in early April, we carefully began jumping back into the market because the price and volume action in leading growth stocks was encouraging.
Those bullish chart patterns were not perfect, but were good enough to begin putting money to work on the long side. Specifically, many quality stocks began breaking out on strong volume from decent basing patterns.
Many stocks only managed to recover a portion of their previous losses in the March rally, but bullishness in the form of leadership and breakouts to new highs also began emerging in top stocks.
Just a pause or changing of the guard?
By late April (especially on April 27-28), many leading stocks began failing to moving higher after normal, short-term pauses. Weaker stocks began breaking down below their 10-day moving averages.
Many of these stocks also did not respond well to quarterly earnings reports that started getting released over the past week.
This lack of upside follow-through is now a concern and has forced us to raise cash in our Wagner Daily model portfolio (especially after this morning's action).
Based on the negative price action of the past few days, stocks may be off to a rough start in May.
However, before throwing in the towel on this rally, we will be closely observing how recent pullbacks to the 20-day moving averages play out in the coming week.
Below are annotated charts of a four key, leading stocks we are monitoring for signs of the recent rally's health.
Four leading stocks to watch as they test their 20-day EMAs


Amazon ($AMZN)
Netflix ($NFLX)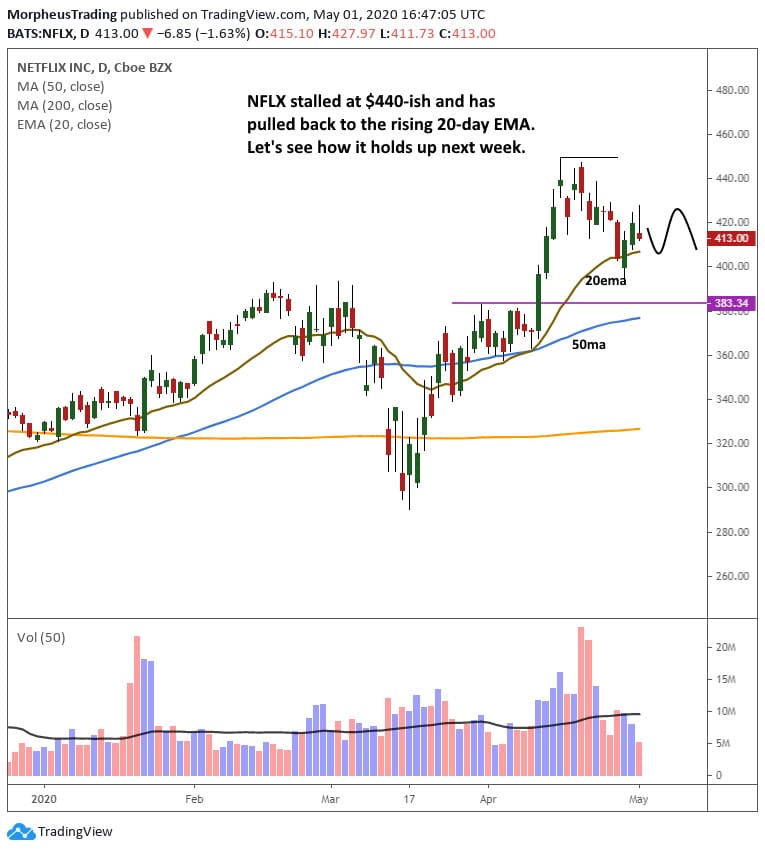 Advanced Micro Devices ($AMD)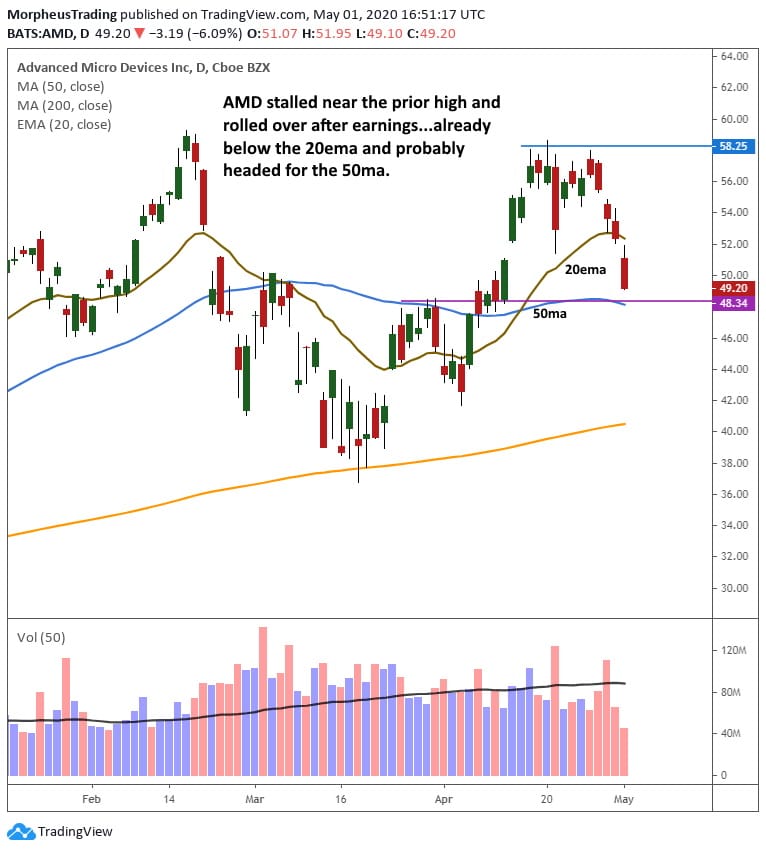 Insulet Corp. ($PODD)
$PODD is still hanging in there but reports earnings on May 7. It may be one to watch for a post-earnings move higher: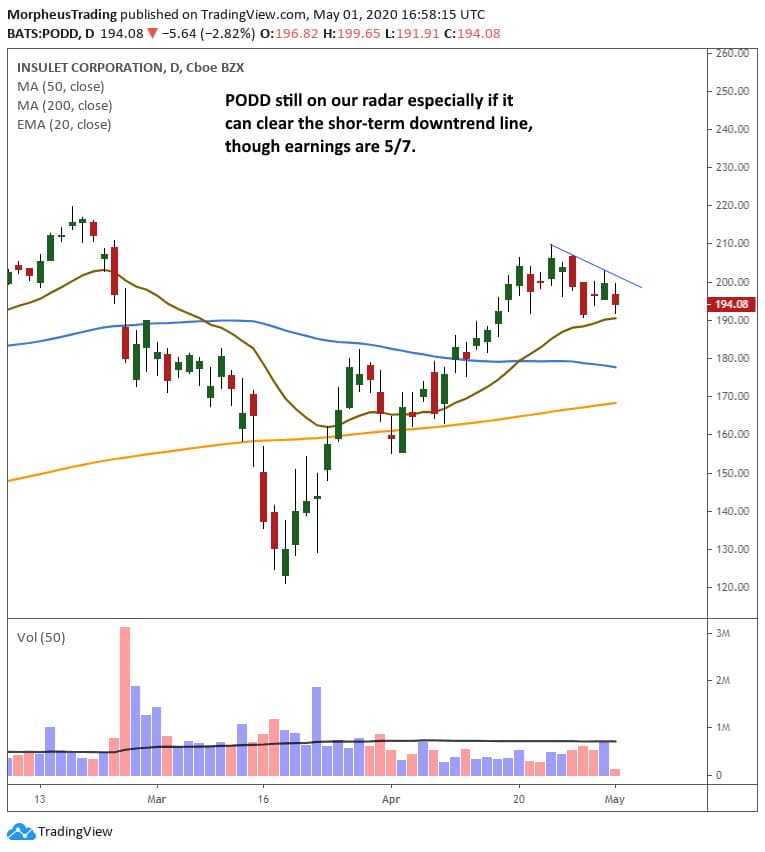 As we enter the month of May on the tail end of a massive rally, please remember one of the most important mantras in trading and investing:
Trade what you see, not what you think!
Successful traders constantly react to price action, rather than trying to predict it.
Leave your ego at the door and follow that advice to stay out of trouble during market reversals, and consistently profit in favorable conditions.