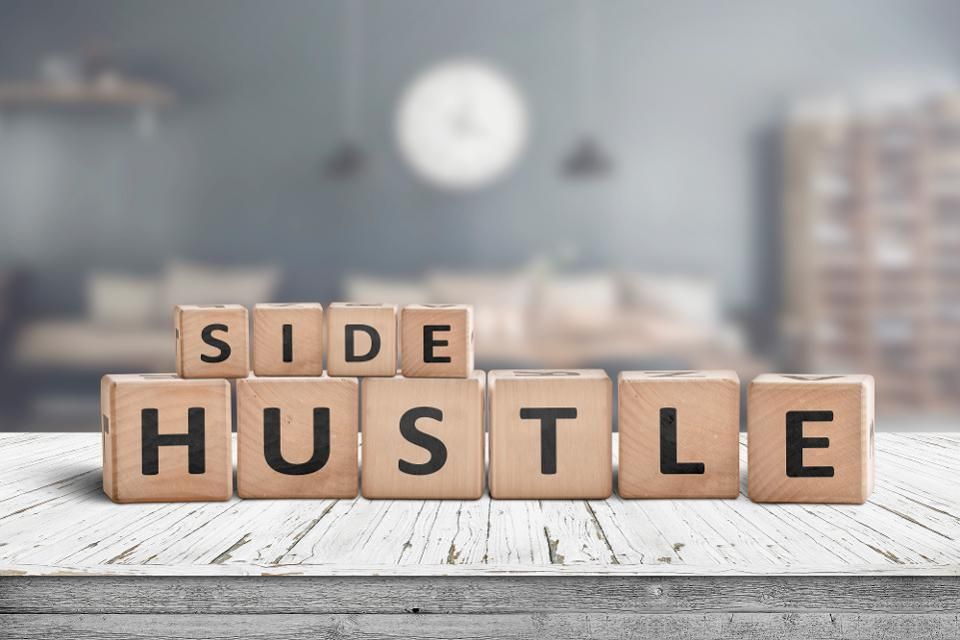 When you browse any social media outlet these days, you will surely see "Start Your Side Hustle Now!"
But with so much uncertainty in the world these days, you need the ultimate side hustle–one that hedges all other side hustles combined. We've got your perfect solution here!
The 2020 coronavirus pandemic caused millions and millions of people to lose or have their main source of income drastically reduced.
With the world changing so much lately, it's easy to feel as though you have no control over your current working opportunities.
But adversity often leads to massive opportunities for those who keep their eyes open.
That's why motivated, enthusiastic individuals of all ages are now looking for an effective, "no nonsense" way to supplement their existing income on the side.
Many folks are even looking for the best side hustle opportunity that will eventually lead to full-time work–completely from home, just as many of us have already become accustomed to doing lately.
We're here to help!
Continue reading below to discover how Morpheus Trading Group can get you on the fast track to a successful side hustle.
Morpheus Swing Trader: Your One-Stop Shop for Side Hustle Success
Since 2002, Morpheus Trading Group has taught more than 14,000 people how to make money from swing trading stocks through its flagship stock picking newsletter, video courses, live seminars, blog posts, and even popular ETF trading books authored by MTG founder Deron Wagner.
Until now, these individual services were primarily aimed at individuals who already had at least a basic knowledge of investing or trading in the stock market–but not anymore!
Morpheus Swing Trader is an exciting new program that combines our top, proven stock trading services to deliver you a comprehensive, winning side hustle to consistently make money from the stock market.
With no experience necessary, Morpheus will teach you everything you need to know about how to become a winning, part-time stock trader–from anywhere on the planet.
From setting up your initial brokerage account to placing trades to managing risk, we've got you covered with all the knowledge you need to succeed.
We will even teach you how to identify profitable chart patterns that lead to massive gains, just like our trades shown on the charts below:

Is the Morpheus Swing Trader Program Right for Me?
The Morpheus Swing Trader is a comprehensive new program designed to teach serious, hard-working individuals how to generate income and unlimited growth potential through swing trading stocks.
Based on 18 years of daily stock trading experience, this new program gives you the ultimate flexibility to keep your day job and work from home (or anywhere else).
Unlike many side hustles, there is no inventory needed to join the Morpheus Swing Trader program.
And now, for the first time, investing in the stock market does not require a large trading account to get started.
We constantly review the latest trading platforms and technologies for all types of budgets, and hold your hand getting you started.
For as little as a few hundred dollars, you too can take advantage of amazing stock market opportunities every day–all with a reliable stock trading system designed to work in bullish or bearish markets.
The stock market is ripe for new investors to take action now–don't be left out of the next, coming bull market! Take advantage of the recent market correction and profit from re-awakened market volatility.
Morpheus Trading Group provides you with all the low-cost training and constant support you need, easily and conveniently keeping even the most inexperienced newbies on the right path.
Despite all the current uncertainty in the world and an ever-changing environment, one thing will always remain–the stock market!
Get Started on the Fast Track to Profits Now!
The Morpheus Swing Trader program quickly gets you on solid footing and shows you how to maximize your side hustle opportunities.
Learn skills that will last a lifetime, while generating income and steadily growing your portfolio for maximum returns.
Take the first step to becoming a Morpheus Swing Trader and register now for our upcoming Zoom webinar on Wednesday, April 29 at 5:00 pm ET.
In this 1-hour livestream webinar, we will explain how the Morpheus Swing Trader side hustle works, answer your questions, and quickly get you on the path to generating steady income with unlimited growth potential from swing trading stocks.
Free webinar registration is limited and available on a first come, first served basis, so sign up now to secure your virtual seat.
I look forward to seeing you on Wednesday, April 29 at 5:00 pm ET (convert to your local time zone).
Yours In Success,
Deron Wagner
founder @ Morpheus Trading Group