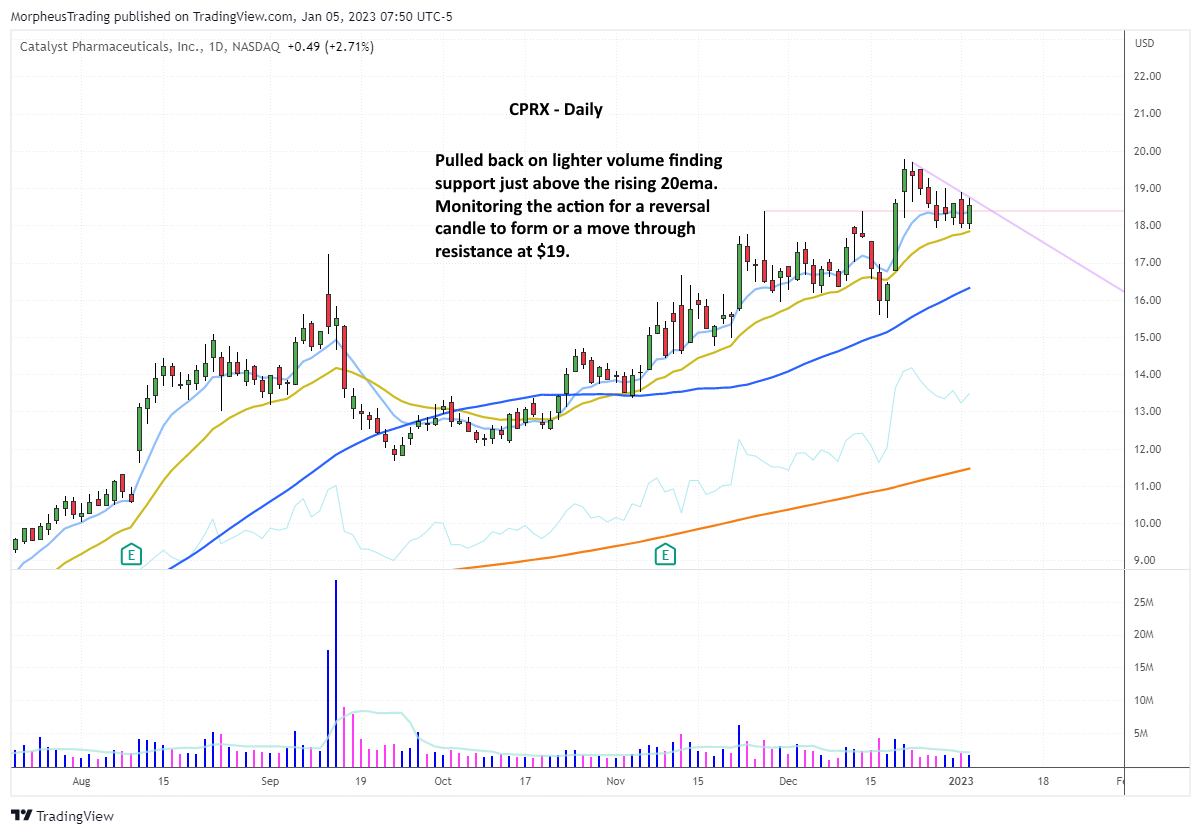 The Wagner Daily – January 5, 2023
Below is the full, archived issue of The Wagner Daily swing trading report (sent to members the night before the publication date).
Subscribe now for your access to the best stocks for swing trading, proven Morpheus stock trading strategy, and market timing model with a 20-year track record.
Just drop us a comment with any questions or comments–we'd love to hear from you!
---
MTG Market Timing Model – Sell (as of 12/15/22) due to a break of 20ema in the S&P 500
Our timing model was designed to keep our trades in line with the prevailing market trend, not to call tops or catch bottoms in S&P 500 or Nasdaq Composite.
today's watchlist along with open and closed positions:
The S&P Midcap 400 is the leading broad-based index and is up against all major moving averages.
Looking for the price action to punch through resistance and hold as a sign of strength. A failed attempt to recapture the moving averages could lead to a sharp reversal lower.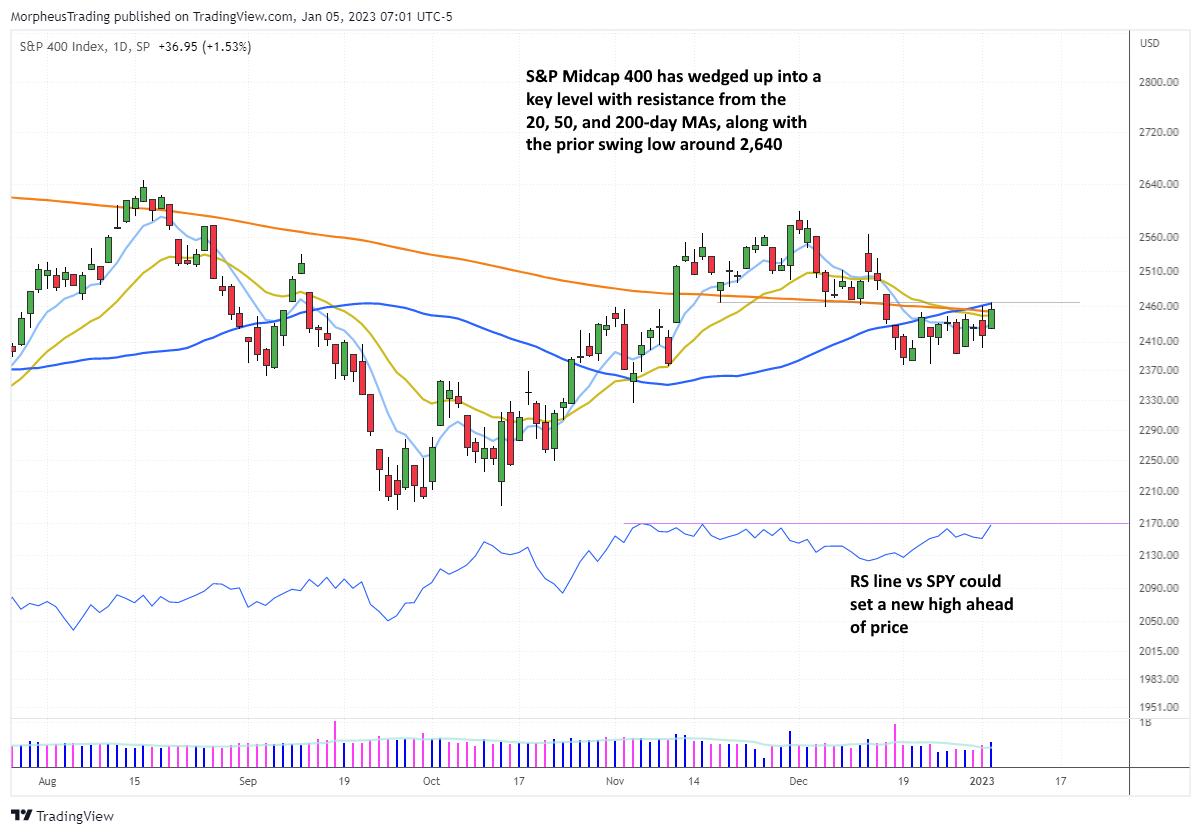 The S&P 500 closed with an inside day on Wednesday following Tuesday's outside day. Waiting for a break in either direction to determine the next swing.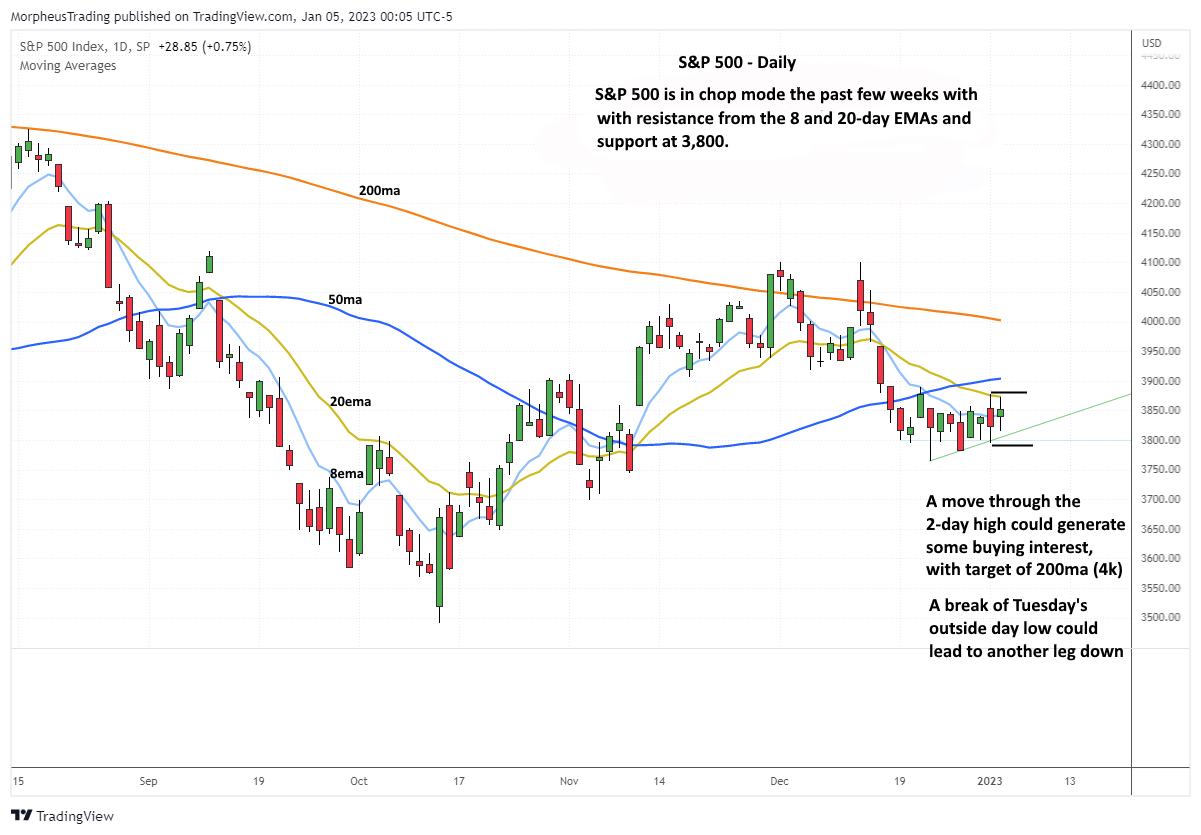 $QQQ is leading to the downside and has yet to reclaim its 8-day EMA.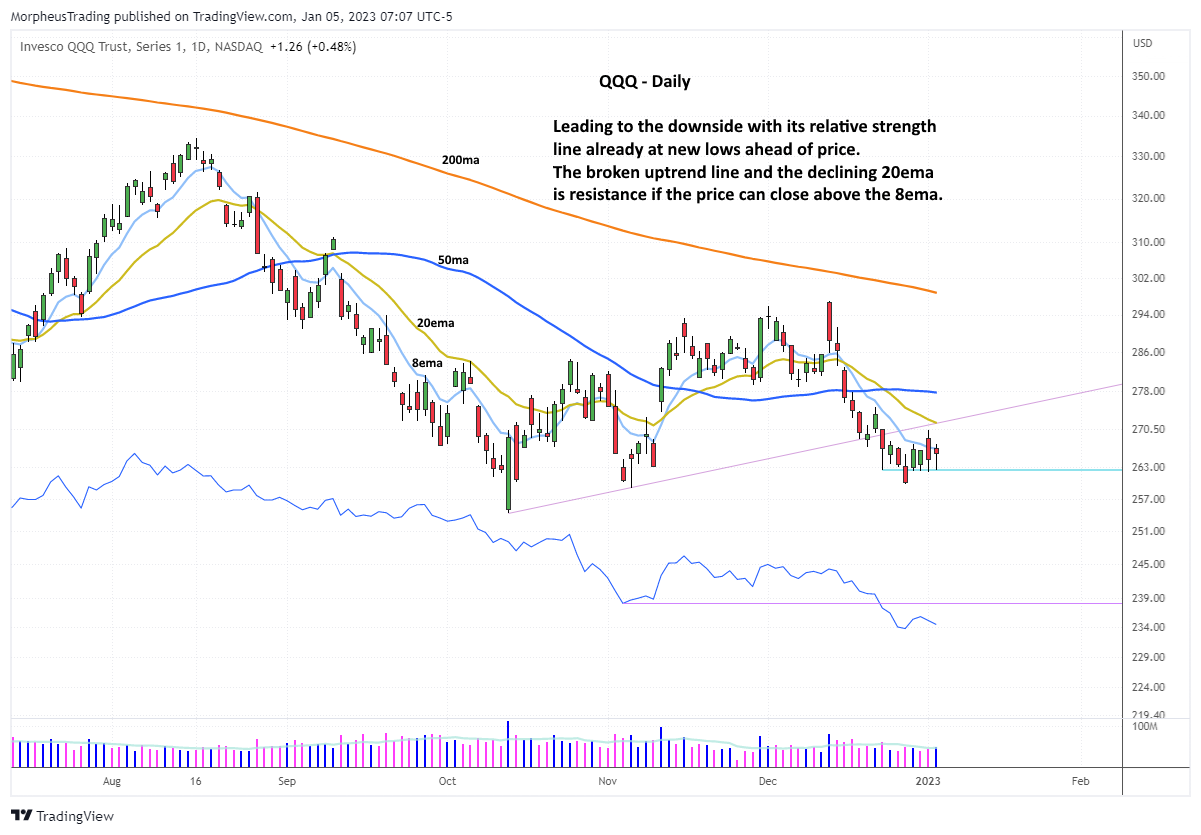 There are no new official setups for Thursday. However, if anything catches our eye intraday we will send an alert.
In yesterday's report, we discussed $NBIX as a potential buy over the high of Tuesday's reversal candle. The setup triggered and is still in play with a stop beneath Tuesday's low. This is not an official setup.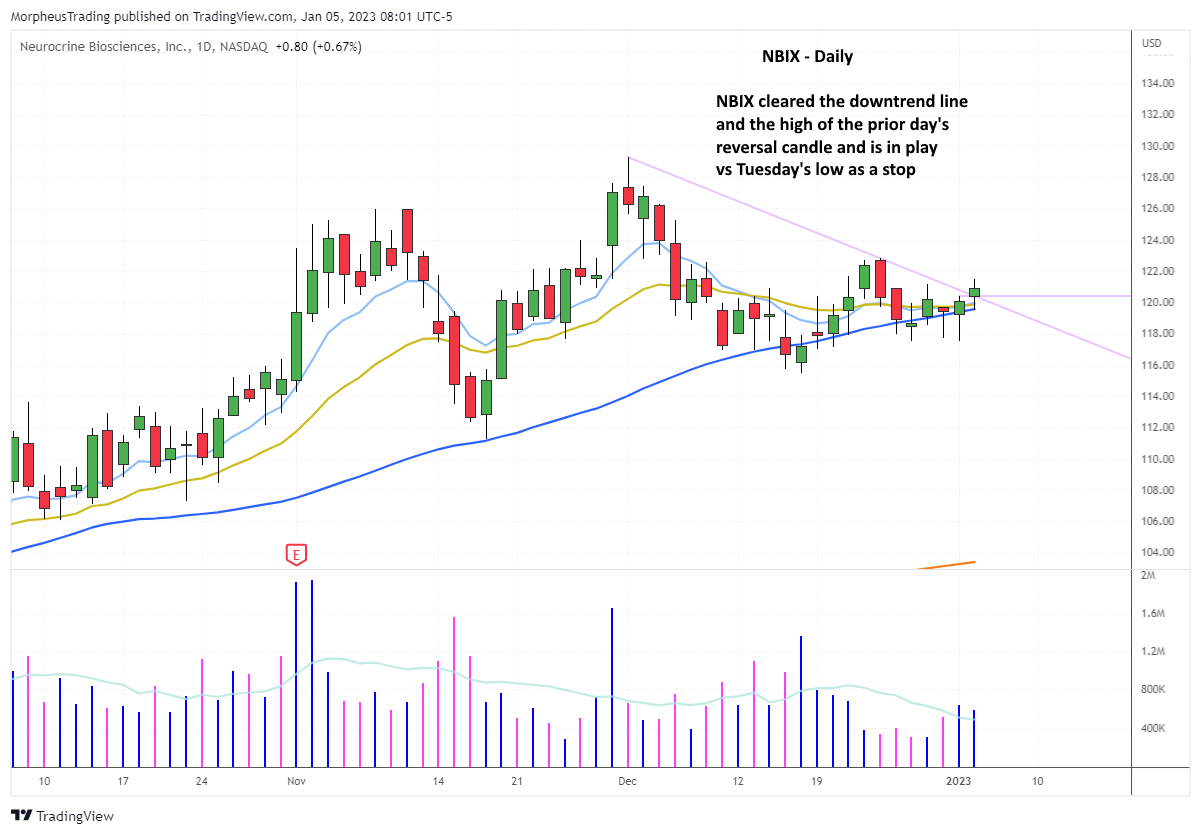 $CPRX is in pullback mode after breaking out from its last consolidation. Although not an official setup, could be in play on strength above $19 or on weakness if there is some sort of dip below the 20-day EMA that leads to a bullish reversal candle.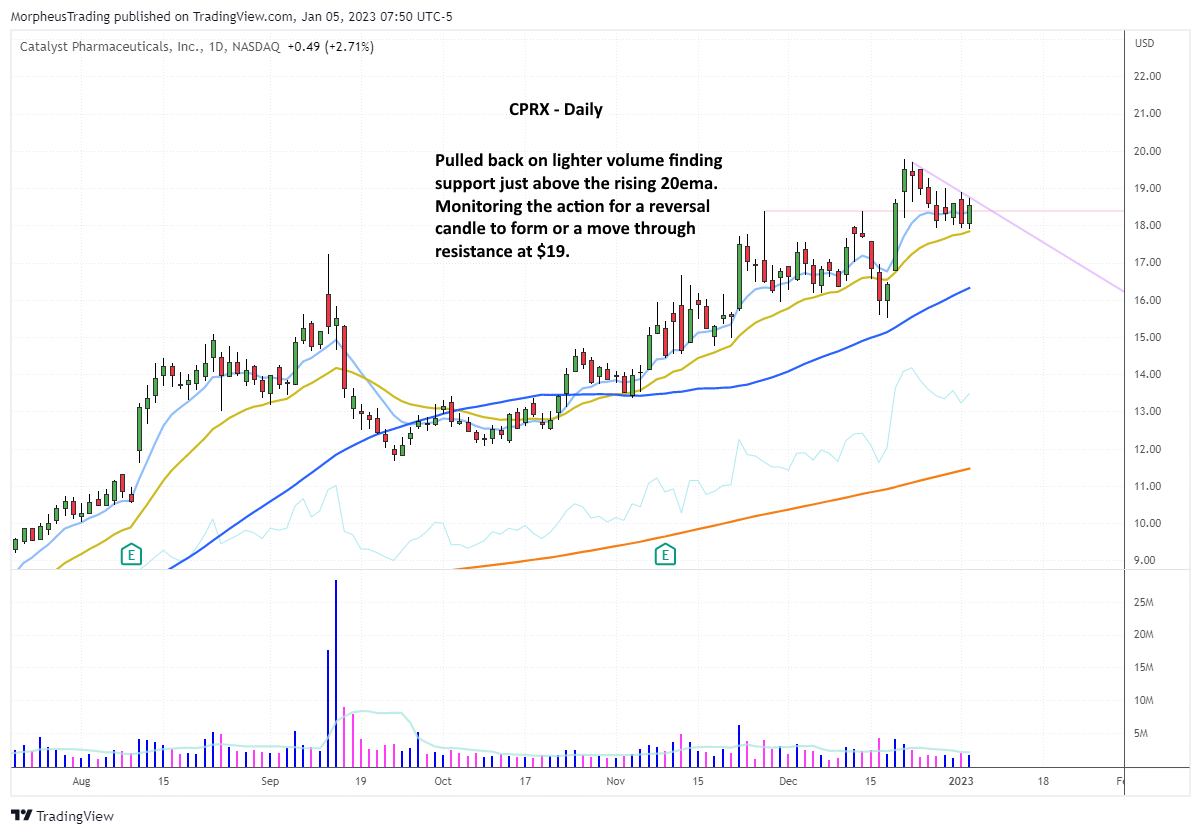 Unofficial Setups
Longs – $DE $CAT $HAL $SLB $TDW $BOX $MEDP $BCOR
Shorts –
Add
Rick
Click here to view this week's watchlist in google sheets
Start my Wagner Daily membership now to start receiving winning Morpheus stock trade signals, including a stock portfolio you can easily follow. The Wagner Daily PRO includes live swing trader room for daily, real-time trade ideas and powerful stock trading education.