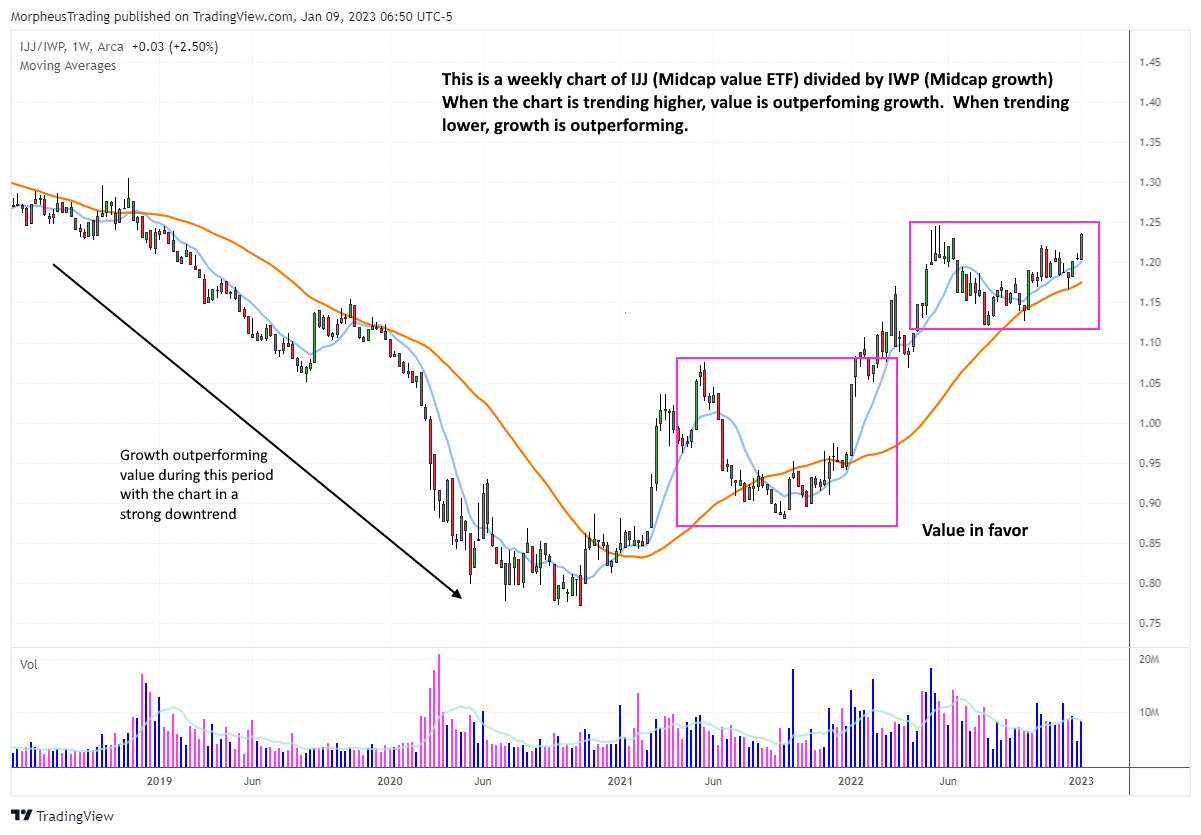 The Wagner Daily – January 9, 2023
Below is the full, archived issue of The Wagner Daily swing trading report (sent to members the night before the publication date).
Subscribe now for your access to the best stocks for swing trading, proven Morpheus stock trading strategy, and market timing model with a 20-year track record.
Just drop us a comment with any questions or comments–we'd love to hear from you!
---
MTG Market Timing Model – Sell (as of 12/15/22) due to a break of 20ema in the S&P 500
Our timing model was designed to keep our trades in line with the prevailing market trend, not to call tops or catch bottoms in S&P 500 or Nasdaq Composite.
today's watchlist along with open and closed positions:
The market closed out last week's trading on a positive note, with most broad market averages defending recent lows and reversing higher on a pick-up in volume.
Let's see if these indices can follow-through to the upside.
S&P Midcap 400 closed above all major moving averages but will need to hold.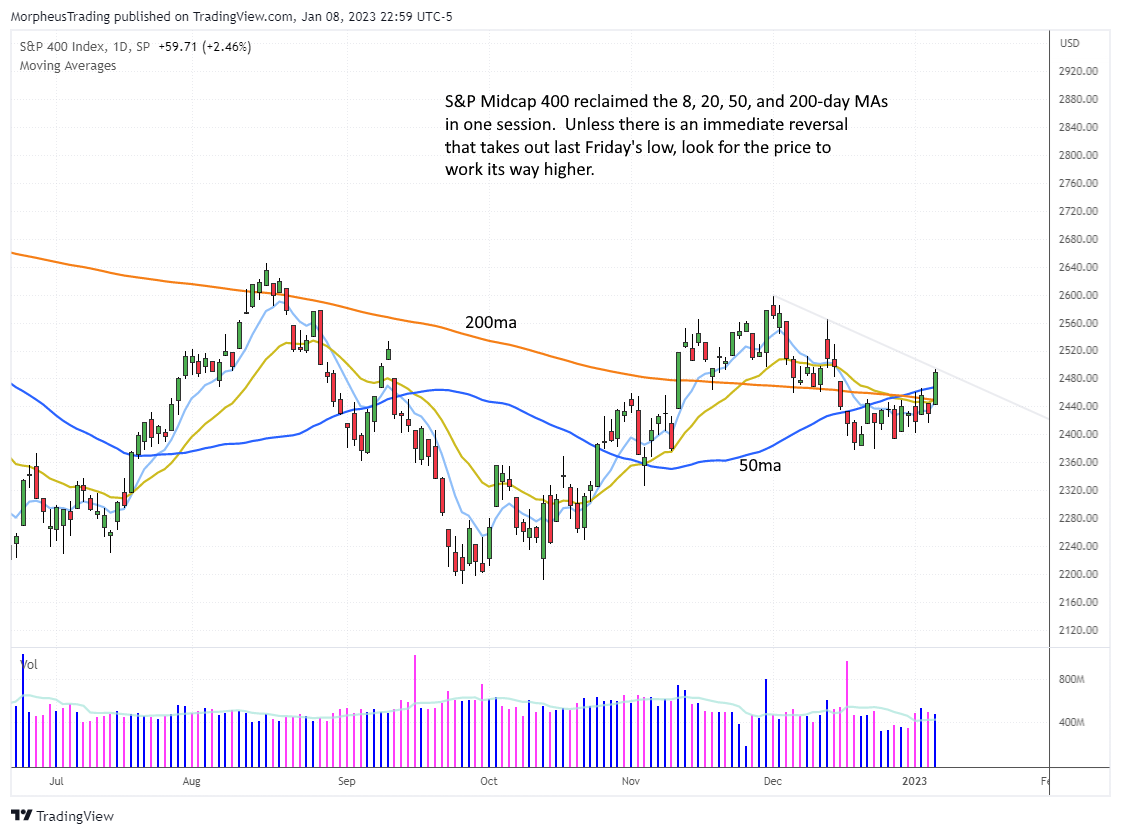 The S&P 500 reclaimed its 20-day ema but is just below the 50-day ma. Not pictured below is the Nasdaq 100, which reclaimed its 8-day ema but remains below a declining 20-day ema.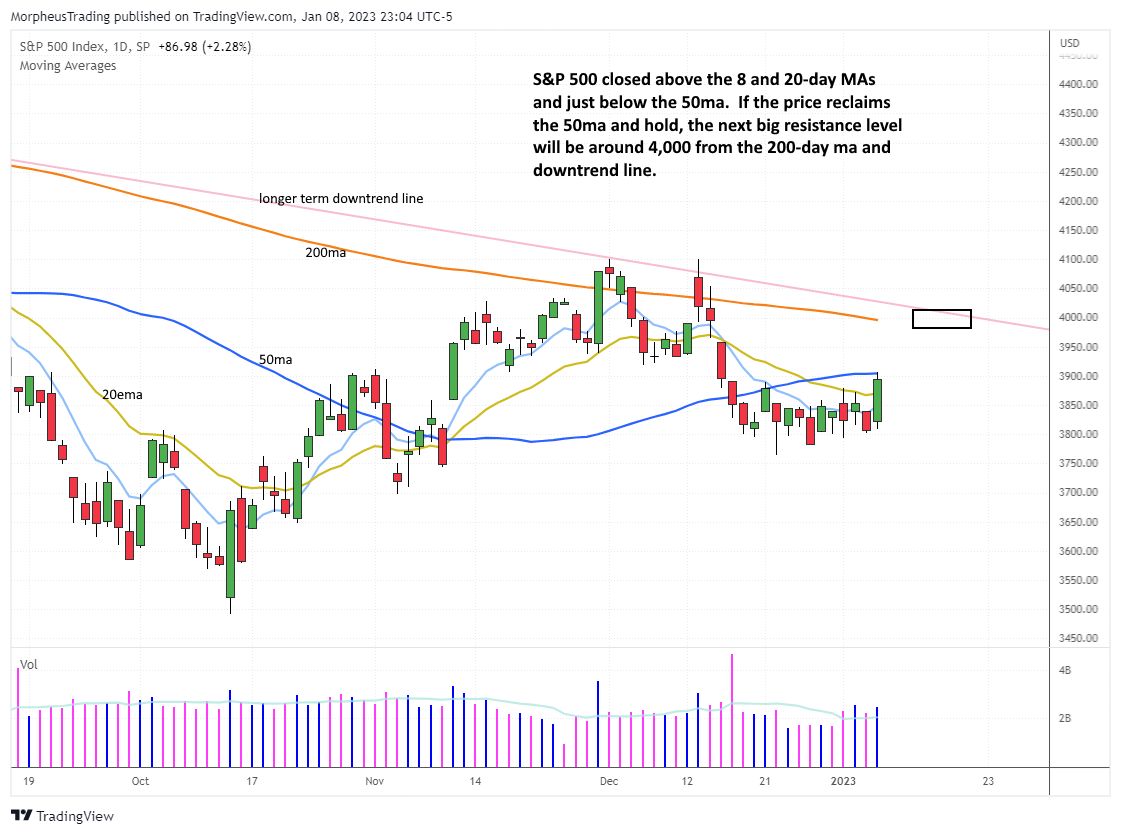 Value stocks continue to outperform growth.
The two images below are weekly ratio charts.
The first is of $IJJ (midcap value) divided by $IWP (midcap growth). In the tradingview charting platform, the symbol is IJJ/IWP. The first symbol is value and if it is leading it will be in an uptrend. If value is lagging, it will trend lower.
Midcap value is outperforming.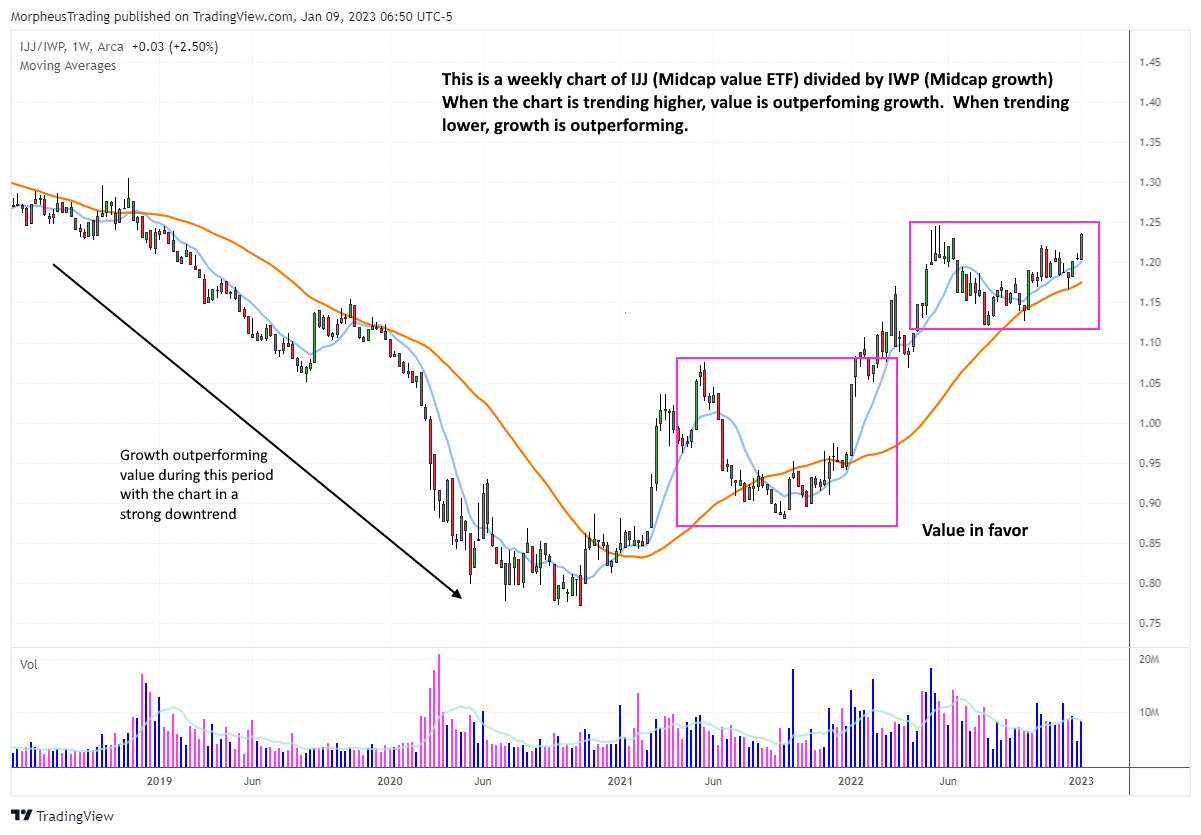 As is small cap value.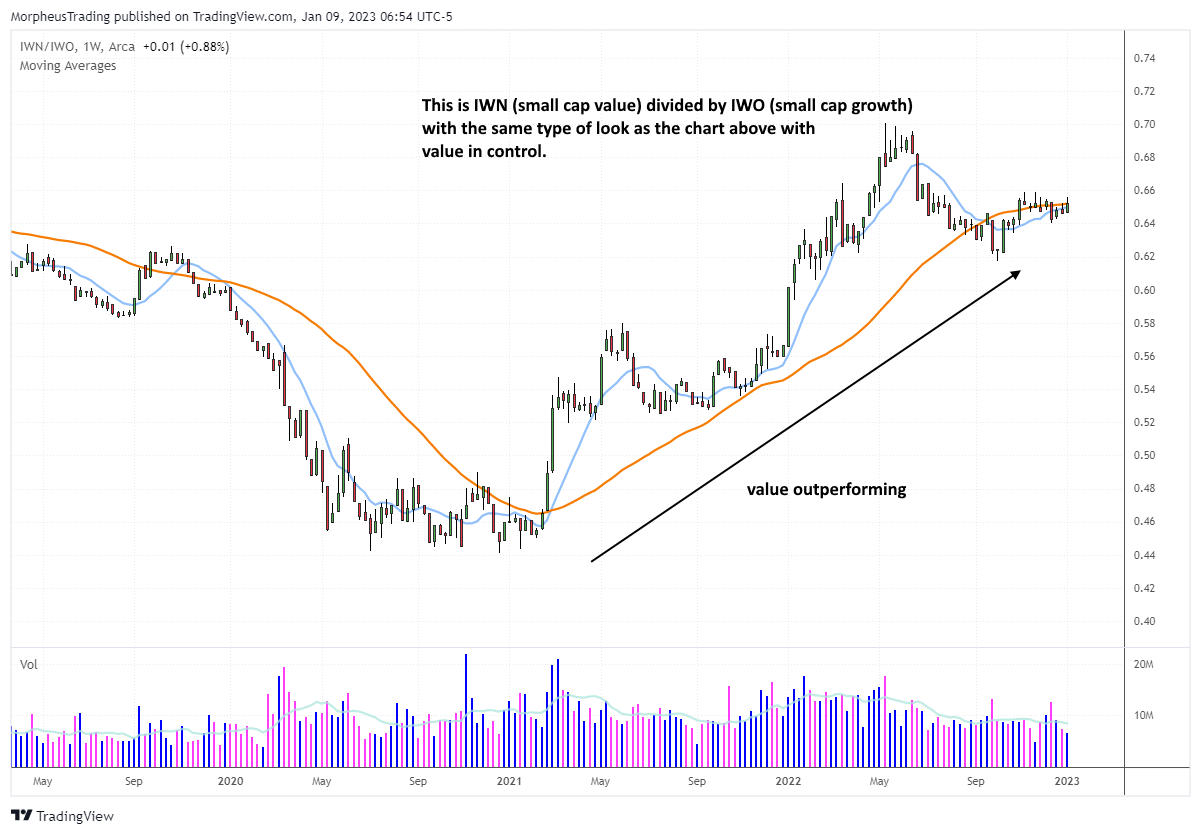 With the broad-based averages reversing higher last Friday, we are leaning towards the market pushing higher this week.
Based on the charts above and our weekend scans, value, biotech, and a few semiconductors are in play.
There is one new official setup for Monday in $UTHR. The entry is based on last week's touch of the rising 10-week moving average which is labeled on the daily chart below. We have a buy stop to enter near Friday's close, basically trying to establish a position as close to the 10-week MA as possible.
Other stocks potentially in play on strength or weakness:
$FIVE $PEN $PCVX $TGLS $JD $SMCI $BIDU $DXCM $APO $RMBS $TEX $TITN $APO $MOD $NBIX
Unofficial Setups
Longs – see above
Shorts –
Rick
Click here to view this week's watchlist in google sheets
Start my Wagner Daily membership now to start receiving winning Morpheus stock trade signals, including a stock portfolio you can easily follow. The Wagner Daily PRO includes live swing trader room for daily, real-time trade ideas and powerful stock trading education.