The Wagner Daily – April 19, 2022
Below is the full, archived issue of The Wagner Daily swing trading report (sent to members the night before the publication date).
Subscribe now for your access to the best stocks for swing trading, proven Morpheus stock trading strategy, and market timing model with a 20-year track record.
Just drop us a comment with any questions or comments–we'd love to hear from you!
---
MTG Market Timing Model –  Sell due to both the S&P 500 and Nasdaq Comp below the 20 and 50-day MAs
Our timing model was designed to keep our trades in line with the prevailing market trend, not to call tops or catch bottoms in S&P 500 or Nasdaq Composite.
today's watchlist (potential trade entries):
closed positions:

position notes:
$PINS and $SNAPS protective stops triggered.
While the S&P 500 and Nasdaq continue to trend higher, growth remains a laggard though the daily charts have improved the last two weeks.
The model portfolio stopped out of the remaining half positions in $PINS and $SNAP last Friday and is now down to two positions in $ETSY and $RBLX.
There are no new official setups for Monday. However, we are monitoring $WSM, $VCEL, $FUTU, $CRWD, $OZON, $UBER, $SBH and $SQ for buy entries.
This is $WSM's first test of the 20-day EMA after a big volume breakaway gap up. $WSM triggered a buy entry on Friday after clearing the high of Thursday's reversal candle.
$VCEL has tightened up the past few days at the rising 10-day EMA and is in play over the two-day high.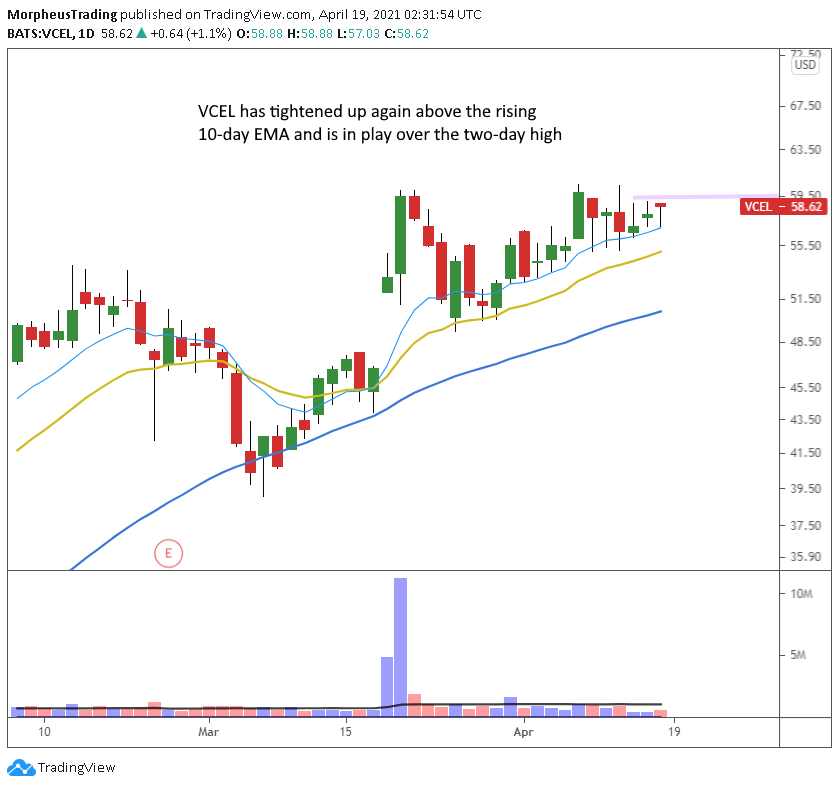 $SQ is in pullback mode and could be in play this week, especially if the price holds the 10-day EMA.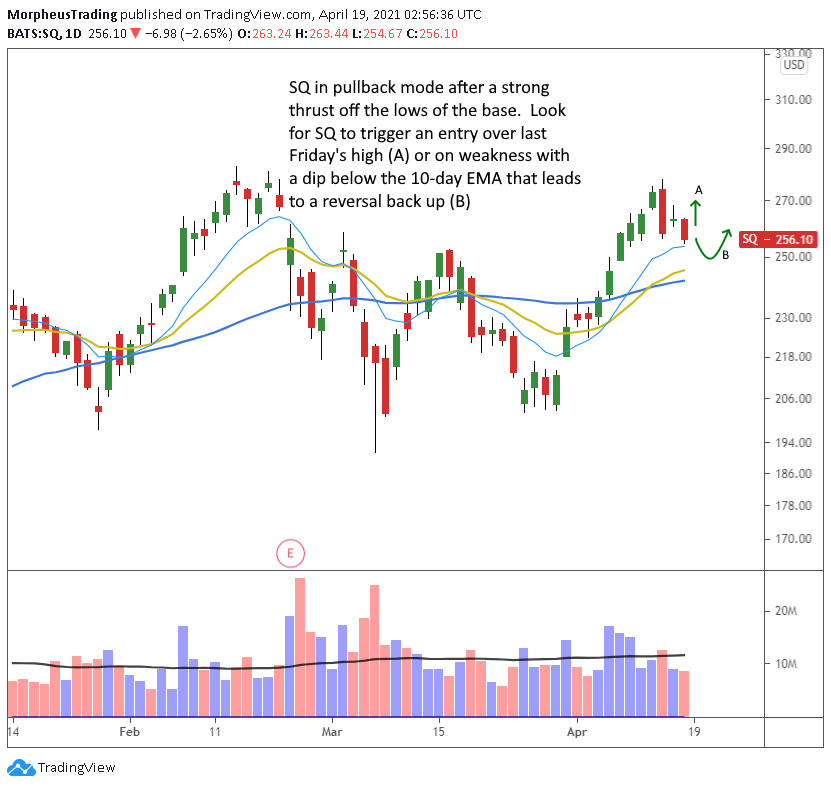 For those not already long, $ETSY is potentially in play based on last Friday's reverrsal candle, if it can clear the high of that candle.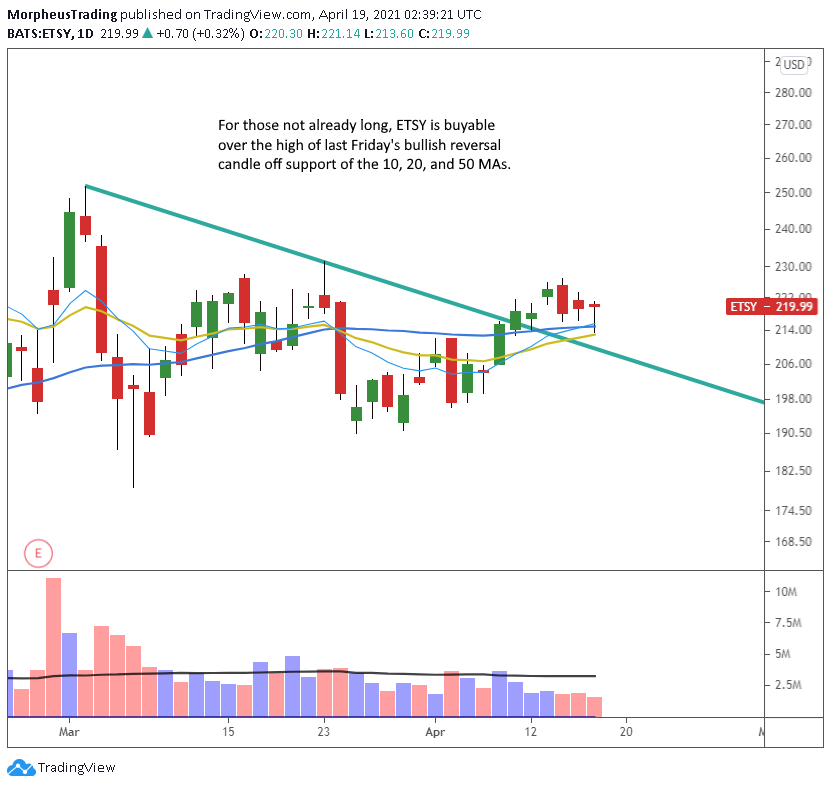 Unofficial Setups – For experienced traders only, no guidance is given for these setups.
$SBH – buy at 20.70
$UBER buy at 61.20
$VCEL – buy at 59.35
$FUTU – buy at 160.00
$CRWD – buy at 219.50
Press HERE (link restricted to paid members) to view this week's stock watchlist, an excellent starting point for monitoring the health of the market and finding the best stocks for swing trading.
Start my Wagner Daily membershiip now to start receiving winning Morpheus stock trade signals, including a stock portfolio you can easily follow. The Wagner Daily PRO includes live swing trader room for daily, real-time trade ideas and powerful stock trading education.