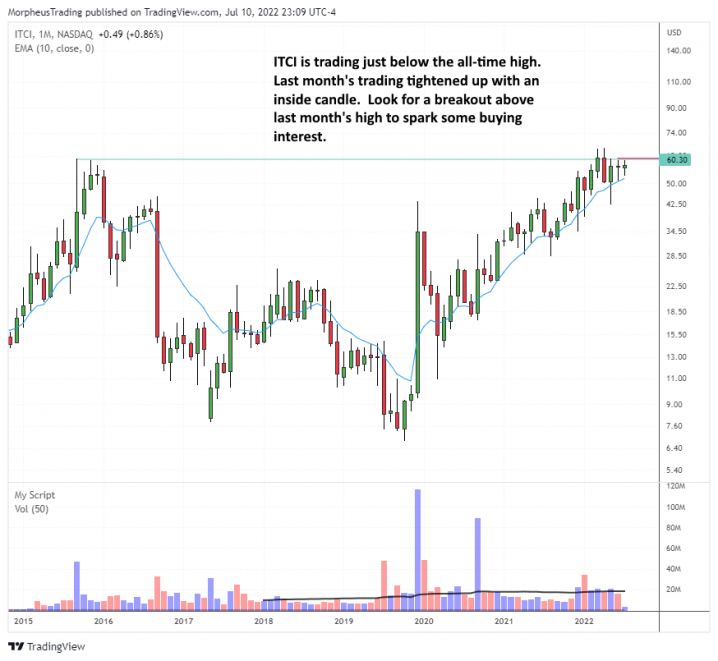 The Wagner Daily – July 10th, 2022
Below is the full, archived issue of The Wagner Daily swing trading report (sent to members the night before the publication date).
Subscribe now for your access to the best stocks for swing trading, proven Morpheus stock trading strategy, and market timing model with a 20-year track record.
Just drop us a comment with any questions or comments–we'd love to hear from you!
---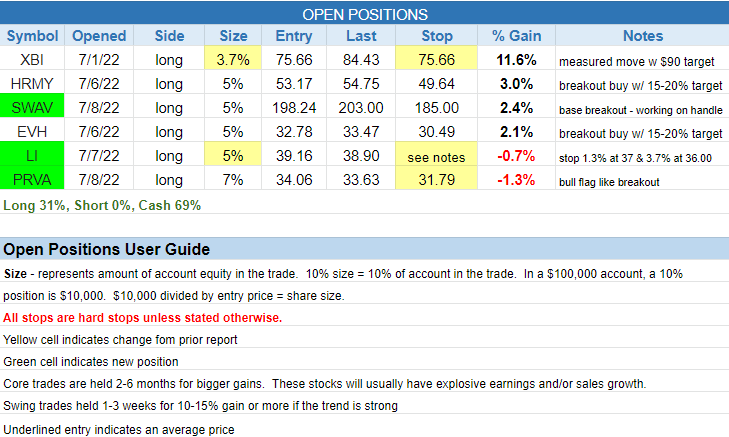 closed positions:
position notes:
Per intraday alert, added to $LI
Sold 1/4 of $XBI into strength for an 8.6% gain.
$PRVA and $SWAV buy stops triggered.
Our timing model is back in buy mode after last week's close above the 20-day EMA on the Nasdaq Composite.
As mentioned in last Friday's report, we never know how long a rally will last. Our job is to judge the price and volume action on a daily basis and react accordingly, adding exposure as positions work and backing off if they fail.
The Nasdaq Composite closed at the prior swing high and 50-day MA. Let's see if the price can punch through resistance and set a clear higher high.
The model portfolio added two new positions on Friday ($PRVA and $SWAV) and added to an existing position in $LI. Per intraday alert, sold 1/4 of $XBI into strength. The plan with the remaining position is to sell into strength at $90 or higher, or exit on a break of the rising 10-day EMA (whichever comes first).
Before we add more exposure, we'd like to see recent buys follow through to the upside.
There are a few stocks in play this week for those who are looking to add more long exposure (see unofficial watchlist below).
$ITCI is a biotech with triple-digit sales growth that is trading just below its all-time high. The daily chart is in play (unofficial) over last Friday's high or over the range high.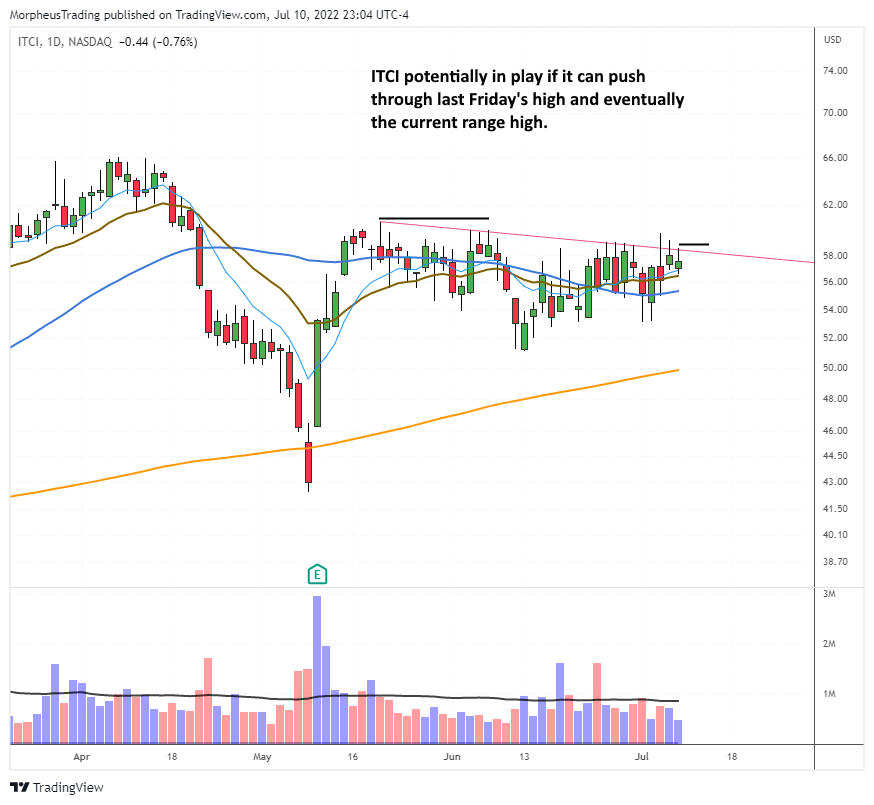 Inside candle last month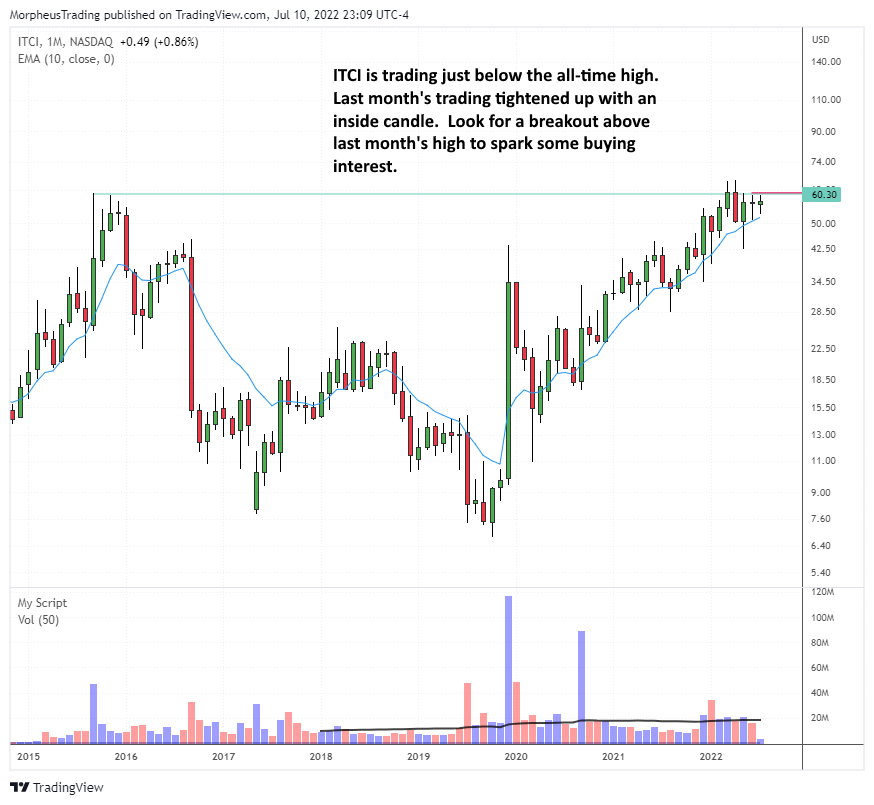 $LNTH moved out above $65 on a pick-up in volume from last Friday's unofficial watchlist.
Unofficial Setups – For experienced traders only, no guidance is given for these setups.
Longs – $BMBL $PDD $ITCI $ZLAB $PRVA $GTLB (all in play over Friday's high)
Shorts – none
For those who would like to upgrade to the live trading room, please log into the members area of our site at https://morpheustrading.com. The login is at the top right of the page. Once logged in, click on the top right where your name appears and select 'my profile". Click "subscribe to pro" and we will see you in the pro trading room.
See you in the Live Trading Room
Rick
Start my Wagner Daily membership now to start receiving winning Morpheus stock trade signals, including a stock portfolio you can easily follow. The Wagner Daily PRO includes live swing trader room for daily, real-time trade ideas and powerful stock trading education.